Get Your Business Back with Services from a Complete Commercial Restoration Company in Lafayette, CO
Recover from Disaster with Professional Cleanup and Restoration Services
When a disaster strikes your Lafayette, Colorado business, it can feel like your life will never be the same. Damage caused by fire, water, storms, or sewage can be catastrophic and completely derail your business. It's difficult to know where to start or how to tackle complex clean-up and repair. 
Whether you're facing flood damage from a broken pipe, the mess from a backed-up sewer, or smoke damage from even a small fire, most restoration projects are not for the average DIYer. Your business is a critical part of your life and service to the community. Let the team at 24-7 Restoration take care of your restoration, so you can get your business back on track.
24-7 is a full-service commercial restoration company that provides complete cleanup and restoration services for all types of damage to commercial buildings in Lafayette, CO, and the surrounding areas. Our team arrives quickly and uses professional tools to limit further harm and clear away the damage to your business. If you choose to work with our team for repairs, our restoration team will take all the steps necessary to return your business to its original condition.
Don't let disaster derail your business. Damage from fire, water, storms, or sewage is not something you have to face alone. Call on the professionals at 24-7 Restoration to take care of your complete cleanup and restoration the right way.

Let Our Professional Team Take Care of Your Burdens
When disaster strikes, safety should be your first priority. That's why you need a professional team with the experience and tools to safely restore your building to its former condition. Our commercial restoration company understands the importance of speed and quality when it comes to handling a disaster. We've helped many companies deal with disasters, and strive to make the entire process a little bit easier for you. You can count on these benefits when you call on 24-7 Restoration after a disaster.
Rapid Response:

One of our technicians is always around to take your call and can have a crew on-site to buildings within our service area within the hour.

Professional Tools:

Our commercial tools are designed for complete water extraction, humidity elimination, mold testing, and smoke removal. These professional tools make sure your building doesn't just look better, the damage is completely remediated.

Licensed Professionals:

Our workers are licensed, trained, bonded, and insured to provide you with the highest quality repairs. We strictly follow all IICRC procedures to make sure the threat of additional damage is completely eradicated.

Direct Insurance Billing:

You have enough on your plate to add dealing with your insurance agency to the list. We'll work directly with any insurance provider to make sure that your project will be covered before we start construction. 

Open and Frequent Communication:

We provide a thorough analysis of all the damage we find and will keep you updated with reports throughout the project. 

The Option of Complete Restoration:

Many restoration companies stop working after disaster cleanup. We provide the option for complete remediation that allows you to work with us for your entire restoration project.
Take a Closer Look at Before and After: Restoration Success
The destruction caused by an unexpected disaster can make it seem like your business will never get back to normal. The restoration professionals at 24-7 Restoration are experts at making properties look like the damage never occurred.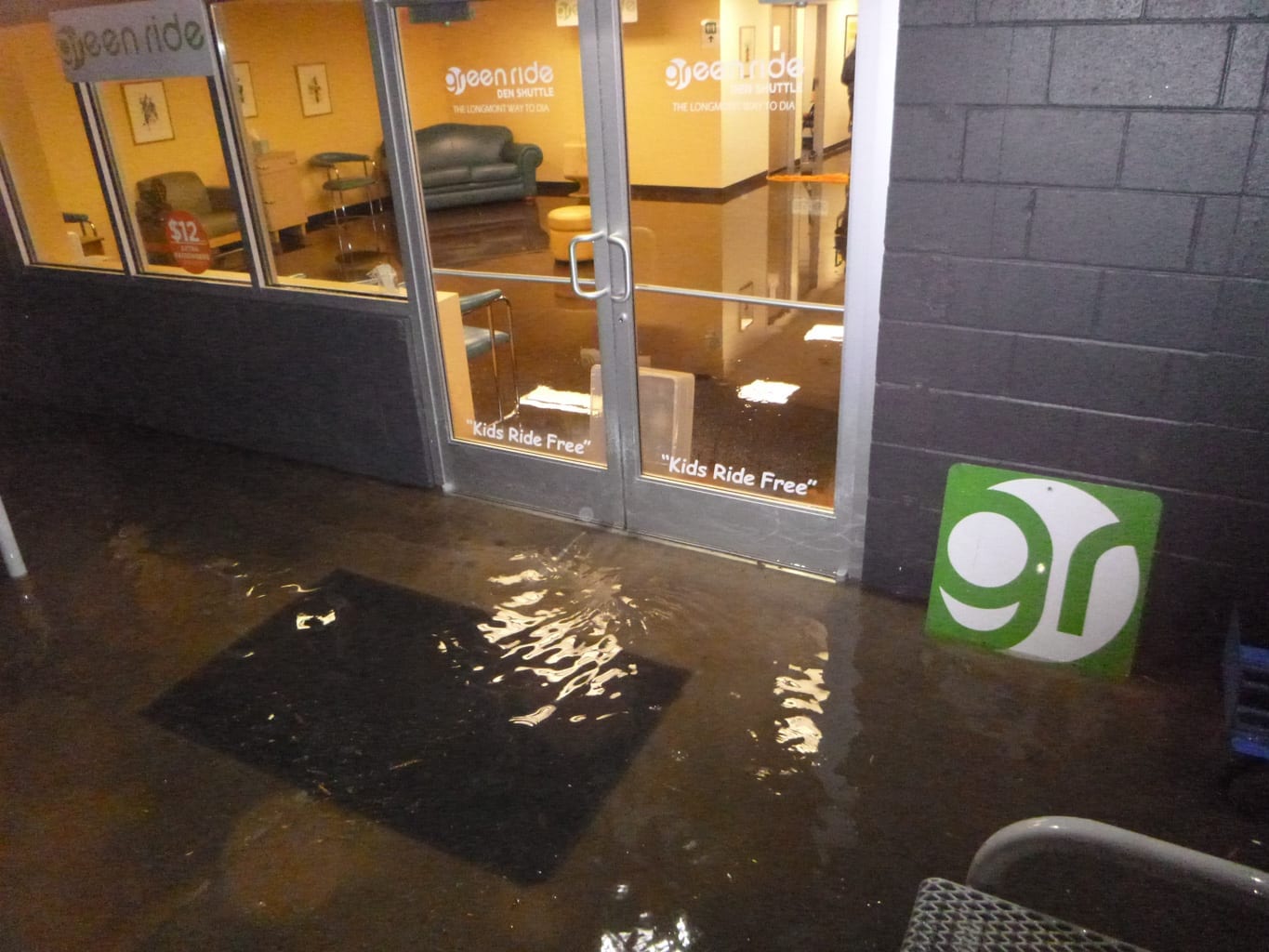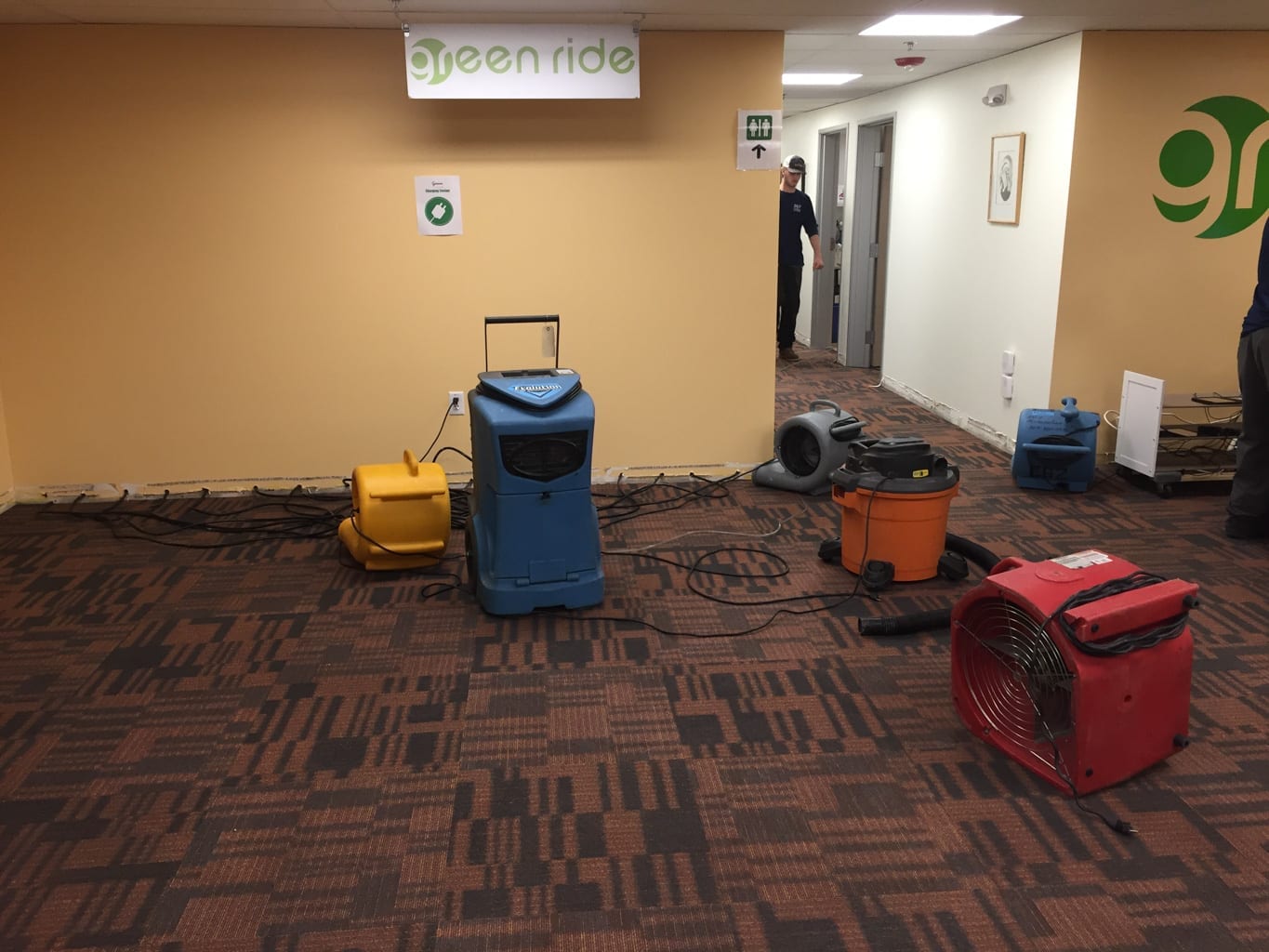 Why Choose Us? Our Thorough Process Takes Care of Every Detail
24-7 Restoration isn't your average commercial restoration company - you can see the difference in our name alone! Most other companies in our line of work will clean up the damage, and even do a good job at it. But in the end, you'll still have to hire a second contractor to rebuild what you've lost. That's not the case with us!
We're a true restoration contractor who will not only clean up the damage, but also repair and rebuild floors, walls, ceilings, paint, and anything else you may need to make your commercial property as good as new. Our professionals will take care of you from start to finish with top-of-the-line customer service, an unbeatable work ethic, and great communication throughout the project. We can handle water and flood damage, mold removal, storm and hail damage, fire and smoke damage, sewer damage cleanup, and more for both commercial and residential properties.
We know that disaster can strike at any time, which is why we have a technician available 24-7 to answer your call. Whether it's a toppled tree on your roof during 3 AM thunderstorm, a surprise flood during your lunch break, sudden fire damage, or anything in between, you can call us at any time for the professional, human help you need. Our team will be there within 60 minutes for emergencies within our service area.
Count on the Professionals at 24-7 Restoration to Make your Business as Good as New
If a disaster has caused damage to your building, don't shoulder the burden alone. Call the experts at 24-7 Restoration for professional cleanup and restoration services that ensure the safe and complete repair of your business. When you face a disaster, make your first call the right one. Contact the experts at 24-7 Restoration to get your business back on track so you can get back to what you do best.
Why Our Customers Appreciate Our Attention to Detail