Don't Let A Leaking Roof in Boulder, CO Rain On Your Parade
Our Team Of Licensed Contractors Are Here To Help Patch Up Your Problems
When your roof starts leaking, your first thought might be to just call a roofer to fix the roof and move on. Unfortunately, leaking roofs are rarely that straightforward. Over time, even a small leak can cause extensive water damage to the house. Swollen walls and drywall, cracked structures, and the ever-present threat of mold are all possible complications a leaking roof can cause.
At 24-7 Restoration, we take leaking roofs seriously because of the extensive internal damage they can cause. Please note that we do not do offer roof repairs as part of our services. However, we will do a full analysis of the damage, beyond the obvious roof issues. Then our licensed contractors will get to work on any structural damage done to your home. If there is mold, we'll also contain and remove it to prevent it from spreading to the rest of your home.
We Work For You, Not Your Insurance Company
The fact that there may be more extensive damage than just your roof may seem intimidating. Those costs can add up! But don't worry - we work directly with your insurance company to make sure your project is completely covered.
Open, Reliable Communication
To make sure there are no surprises, we'll keep you updated with the status of your project, how things are going, and if there are any unexpected problems that arise. We believe in transparency in communicating with you, and want to get you feeling safe and secure in your home again as soon as possible.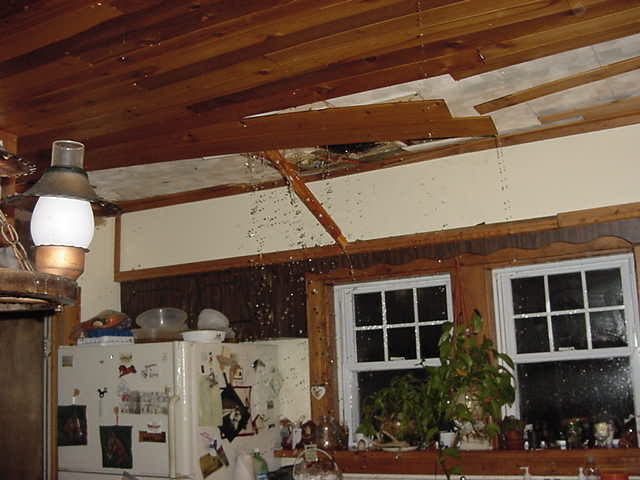 What Makes Us So Different From Other Boulder, Colorado Roofing Contractors?
24-7 Restoration isn't your average disaster cleanup company - you can see the difference in our name alone! Most other companies in our line of work will clean up the damage, but in the end, you'll still have to hire a second contractor to rebuild what you've lost. That's not the case with us!
We're a true restoration contractor who will not only clean up the damage, but also repair and rebuild floors, walls, ceilings, paint, and anything else you may need to make your Boulder, CO property as good as new. Our professionals will take care of you from start to finish with top-of-the-line customer service, an unbeatable work ethic, and great communication throughout the project. We can handle water and flood damage, mold removal, storm and hail damage, fire and smoke damage, sewer damage cleanup, and more for both commercial and residential properties.
We know that disaster can strike at any time, which is why we have a technician available 24-7 to answer your call. Whether it's a toppled tree on your roof during 3 AM thunderstorm, a surprise flood during your lunch break, sudden fire damage, or anything in between, you can call us at any time for the professional, human help you need. Our team will be there within 60 minutes for emergencies within our service area.
Property damage is stressful enough without having to go through the hassle of juggling several different contractors to get the job done. Call us today at (303) 485-1730 for a worry-free, start-to-finish restoration experience that will have your Boulder, CO property looking brand new again.