Detail Oriented Services from a Leading Commercial Restoration Company in Frederick, CO
If a disaster causes damage to your Frederick, Colorado commercial property, you need help and you need it fast. Whether the damage is caused by fire, flood, sewage backup, or unexpected weather, additional destruction can occur without immediate action. When facing severe damage, it can be difficult to know how to react. A disaster isn't something you should deal with alone. Make safety your top priority and contact the experts at 24-7 Restoration for the professional response you need.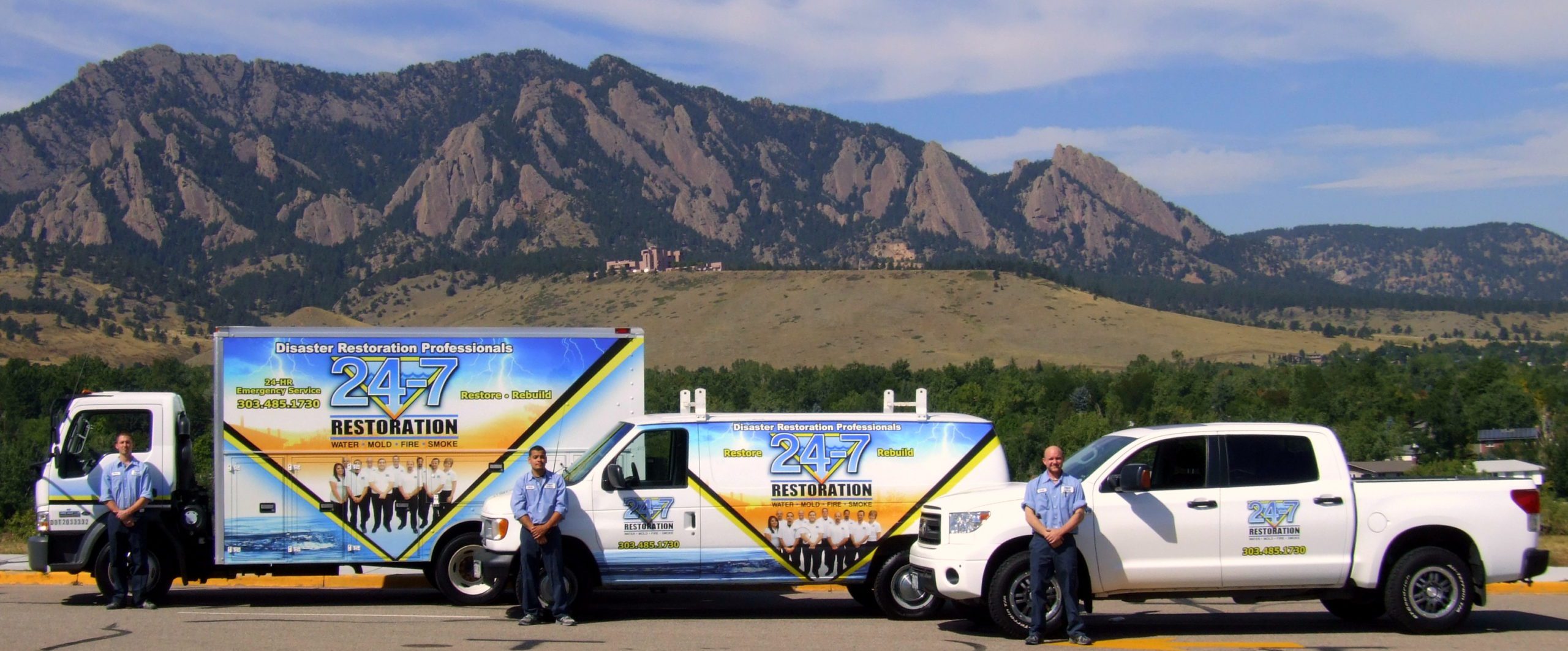 24-7 Restoration is a full-service commercial restoration company serving residents and business owners in Frederick, Colorado, and the surrounding areas. We understand the helplessness our clients feel when their property is damaged and the vital importance of conducting repairs the right way. It's our goal to make your journey back to normalcy as painless as possible. That's why we provide IICRC-approved services using professional tools and procedures. Restoration done right requires strict attention to detail that makes your building structurally sound and aesthetically appealing. When you're facing a disaster, contact a professional company that will eliminate all of the dangers associated with the damage and provides the level of restoration that meets your unique needs.
Depend on the Benefits of an Experienced, Professional Commercial Restoration Company
When disaster strikes, it can be difficult to know what to do first. Safety should be your top priority but when your business seems to be crumbling around you, it's hard to know how to respond. That's why you need a professional team with the experience and tools to safely restore your building to its original condition. Our team understands the importance of speed and quality when it comes to getting your business back to normal. We also have the professional tools to get the job done right. Gain the benefits of these outstanding services when you call on 24-7 Restoration after a disaster.
Rapid Response:

We're always available to answer your call and can have a crew on-site to properties in our services area within 60 minutes.

Licensed Professionals:

Our workers are licensed, trained, bonded, and insured to provide you with the highest quality repairs.

Direct Insurance Billing:

Skip negotiating with your insurance agency. We'll work directly with your insurance provider to make sure your project will be covered before we begin.

Professional Tools:

Our commercial tools are designed for complete water extraction, humidity elimination, mold testing, and smoke removal to ensure that your property is free of lingering dangers.

Open and Frequent Communication:

We keep you updated with thorough reports throughout the entire project.

The Option of a Complete Restoration:

Many restoration companies stop working after disaster cleanup. We provide the option for complete remediation that allows you to work with us for your entire restoration project.
See the Results of Professional Commercial Restoration
When disaster strikes your Frederick, Colorado business, it can be difficult to imagine things ever returning to normal. We've seen the worst of the worst and provided complete restoration for all types of businesses.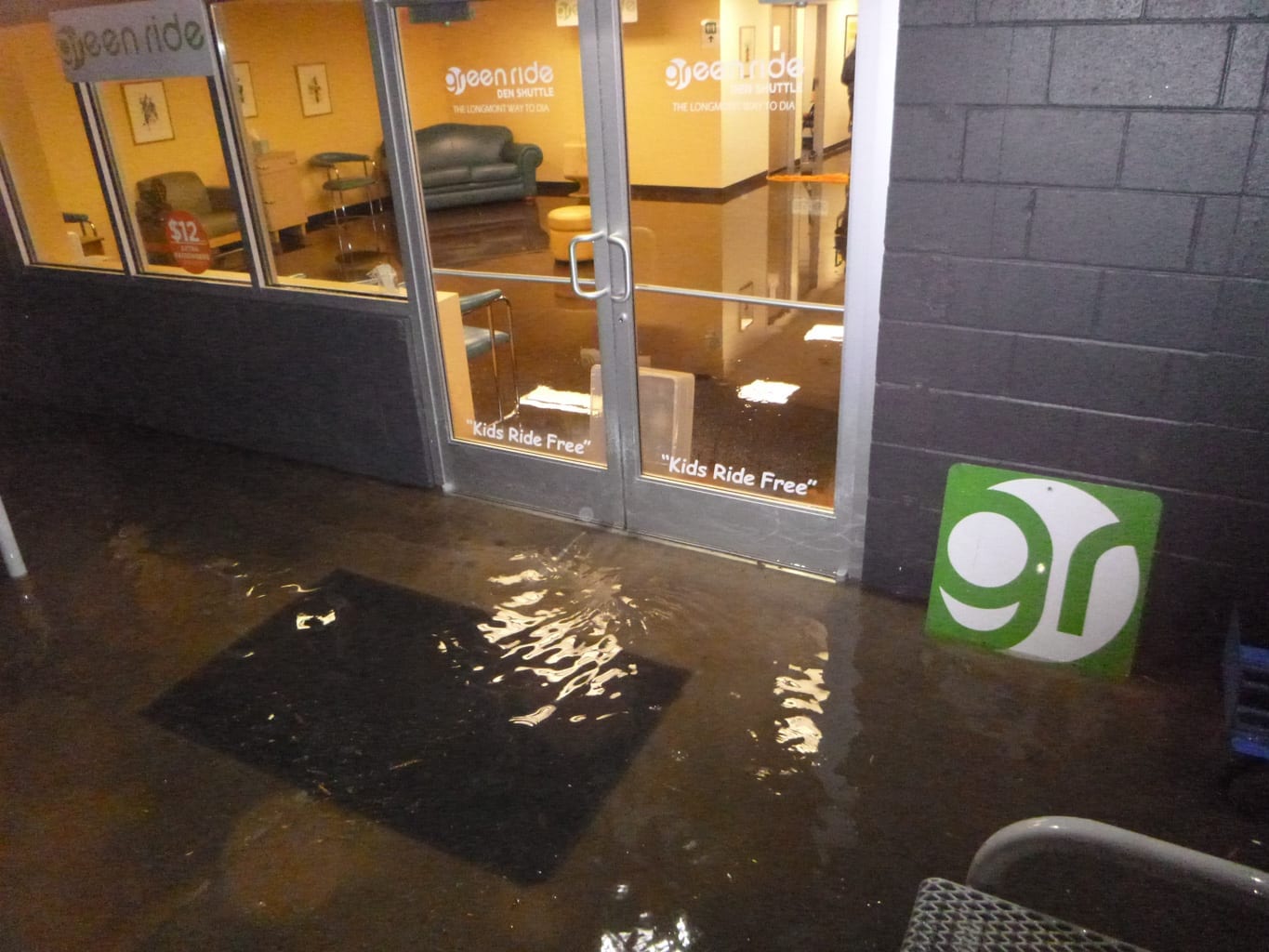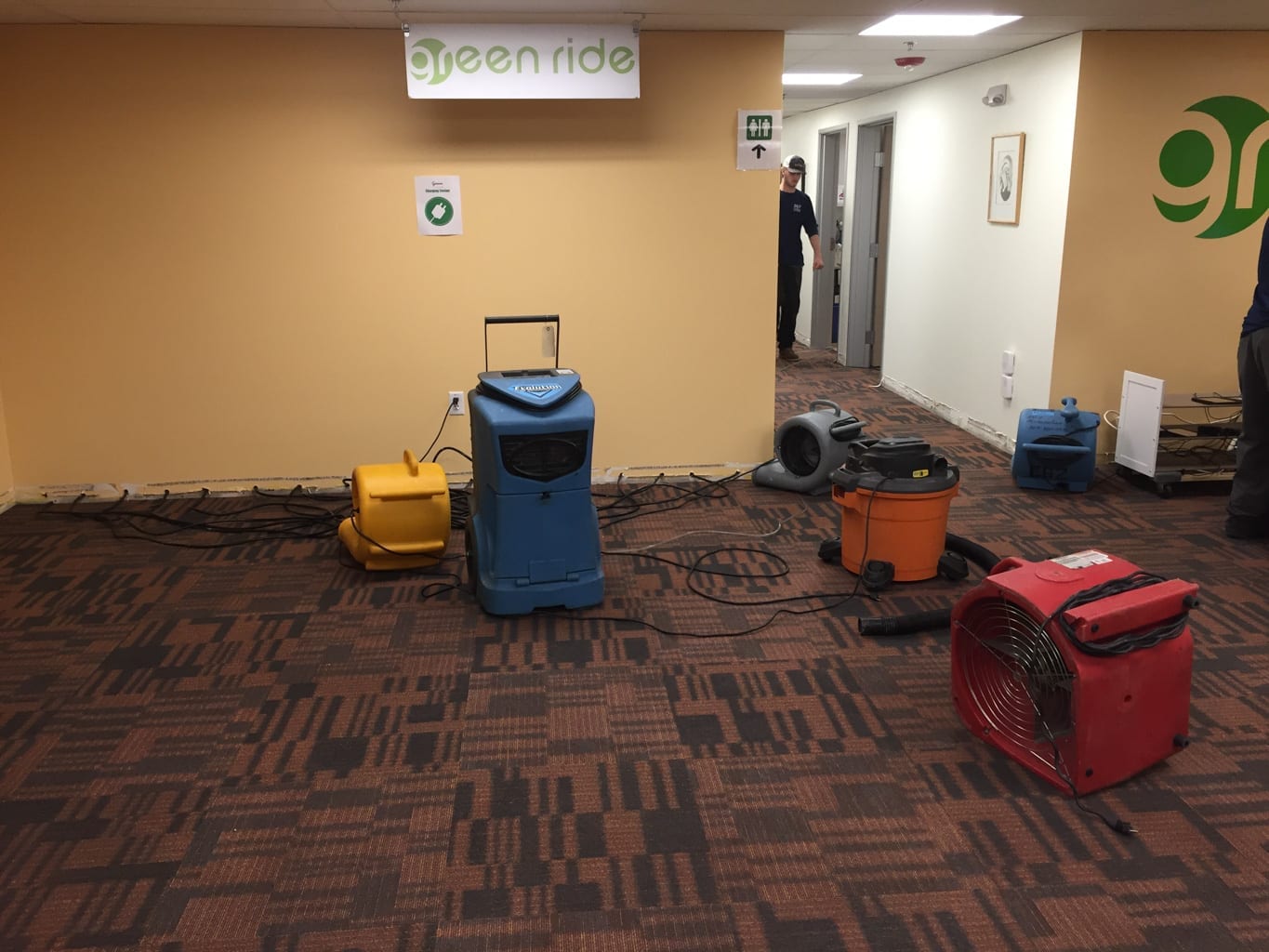 Our Efficient and Thorough Process
24-7 Restoration isn't your average commercial restoration company - you can see the difference in our name alone! Most other companies in our line of work will clean up the damage, and even do a good job at it. But in the end, you'll still have to hire a second contractor to rebuild what you've lost. That's not the case with us!
We're a true restoration contractor who will not only clean up the damage, but also repair and rebuild floors, walls, ceilings, paint, and anything else you may need to make your commercial property as good as new. Our professionals will take care of you from start to finish with top-of-the-line customer service, an unbeatable work ethic, and great communication throughout the project. We can handle water and flood damage, mold removal, storm and hail damage, fire and smoke damage, sewer damage cleanup, and more for both commercial and residential properties.
We know that disaster can strike at any time, which is why we have a technician available 24-7 to answer your call. Whether it's a toppled tree on your roof during 3 AM thunderstorm, a surprise flood during your lunch break, sudden fire damage, or anything in between, you can call us at any time for the professional, human help you need. Our team will be there within 60 minutes for emergencies within our service area.
Call On a Commercial Restoration Company You Can Trust
When you're facing a disaster that critically affects your commercial property, it can feel like you'll never get past the uncertainty you feel about the future. Our professional team understands the vital importance of a rapid response and the need to take care of every detail for a promising business future. You have a lot on your plate. Let our team lift your burdens so you can concentrate on your safety and that of your family and employees. Our full line of commercial restoration services means you can leave the work to us, knowing your commercial property will be returned to its original condition in no time. Regardless of the disaster your Fredrick, CO commercial property is facing, make your first call the right one. Get in touch with 24-7 Restoration to work with a commercial restoration company that provides services with unmatched attention to detail.
Why Local Businesses Prefer Our Services