Efficient and Complete Commercial Restoration in Louisville, Colorado
When disaster strikes your Louisville, Colorado business, you have the weight of the world on your shoulders. Suddenly, you have a responsibility to take care of the property damage, the safety of your employees, and the needs of your customers. Emergencies occur when you least expect them, and they happen to everyone. Whether yours occurs in the middle of the night, or during a routine workday, it can be difficult to know where to turn.
Luckily, you don't have to face these responsibilities alone. 24-7 Restoration is a full-service commercial and residential restoration company that can clean up and restore the destruction caused by any emergency that damages your commercial building. We respond promptly to your call, day or night, and arrive on-site quickly to help you get your disaster under control. After taking immediate action to minimize ongoing damage, our expert team begins clean up and complete restoration services. 
A Remedy for any Disaster
Your commercial building can stand up to a lot, but one unfortunate incident can lead to disaster. Major emergencies aren't always dramatic events like massive floods and dangerous storms. Simple events like clogged pipes or a cooking incident can lead to catastrophic damage. Whether you're facing damage from harsh weather, sewer issues, fire and smoke damage, the effects of mold, or an unsightly mess you never could have imagined, the experts at 24-7 Restoration can help. We provide these cleanup and restoration services for your Louisville, Colorado commercial property.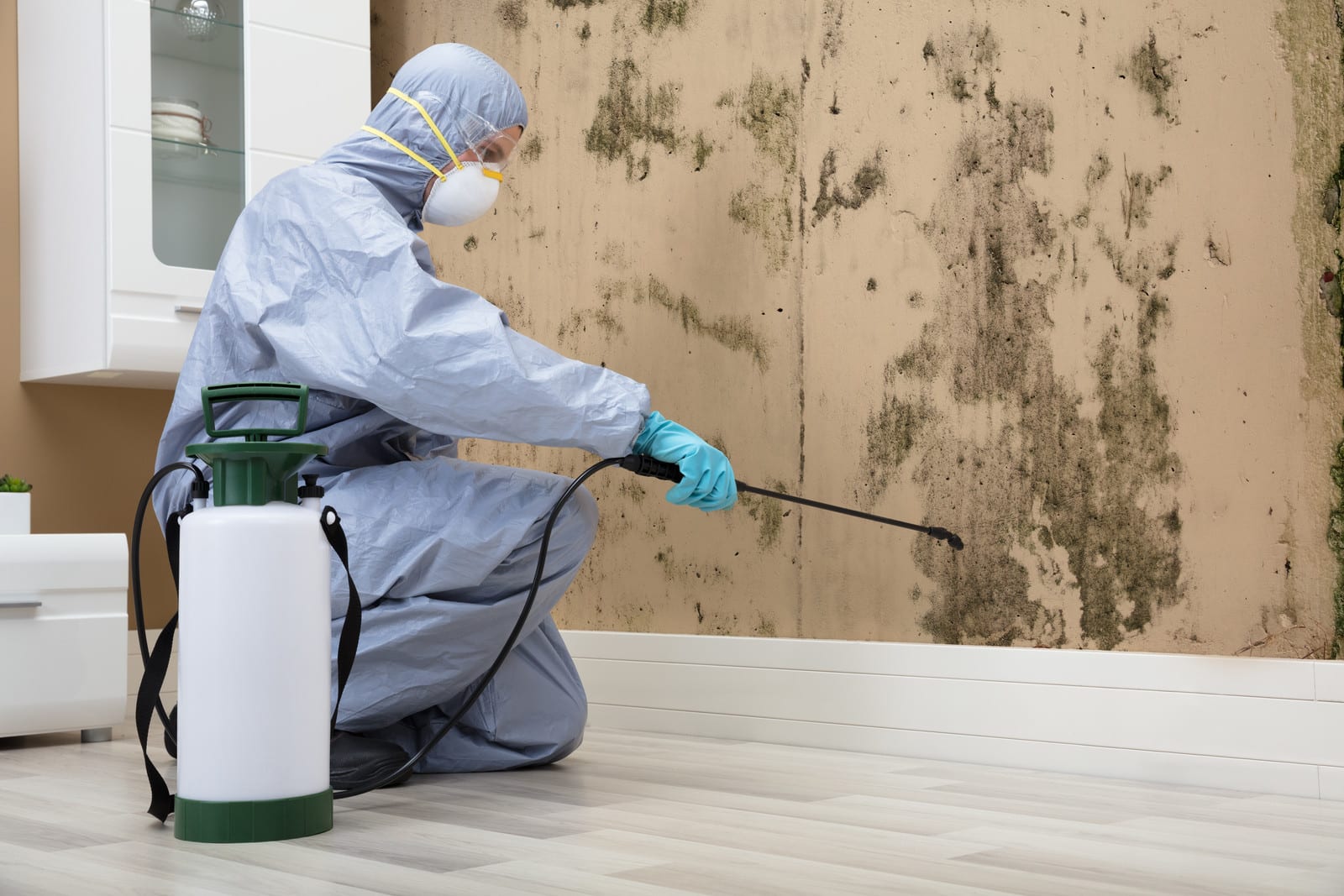 Water Damage Cleanup and Restoration
Water is a powerful force. Whether the damage to your business occurs from an unexpected storm, a pipe that suddenly burst and drenched your employees, or sewage backup that interrupted daily business, flooding can quickly cause severe damage to any building. Water damage restoration begins with the interruption of the water source to avoid additional damage. As soon as the situation is under control, our expert team takes these actions to clear away the potential dangers you face from polluted water and stop the potential effects of moisture and mold.
Assessment of potential dangers:

Floodwater and sewage backup can contain dangerous bacteria. Our team can determine potential dangers and customize clean up accordingly.

Water Extraction:

Our specialized tools extract water from carpets, padding, and floors. Complete water extraction eliminates potential structural damage and mold threats.

Complete Restoration:

Damaged materials are removed, and we completely restore your building to its original condition.
Fire and Smoke Damage Removal and Repair
When a fire occurs at your home or business, the damage can be devastating. Cleaning away the destruction from fire, smoke, and water can be difficult. Our fire restoration process begins with thorough documentation of the damage. Once everything is documented, intact possessions are removed to eliminate additional damage. When all possessions are safely in storage, we begin the repair and restoration process.
Sewage Backup Damage Removal, Cleanup, and Restoration
Sewage backup isn't just gross, it's dangerous. Raw sewage contains bacteria that can seep into the structures of your building. It's important to remember that sewage damage isn't the same as water damage and requires professional cleaning methods. Our team uses the following methods to tackle your sewage disasters.
We contain the affected areas to prevent the spread of bacteria, then place them under negative pressure with HEPA air filters.

Our team extracts raw sewage from all affected surfaces.

Porous materials are removed, and the area is completely sanitized.

We replace and reinstall all damaged materials for a completely renewed space.
Mold Eradication, Cleanup, and Restoration
If your Louisville, Colorado business harbors dangerous mold, you, your employees, and your customers' health is at risk. Our team completes professional mold testing and complete mold removal services to make your commercial building safe again. If mold is present, we discuss the best methods of removal before moving forward. Mold removal begins with the isolation of mold spores to prevent additional contamination. Materials hiding mold are removed, and we use a variety of methods to completely eliminate mold. After mold is completely eliminated, surfaces are sanitized and sealed so restoration can begin. 
Other Disasters
Emergencies and disasters don't follow rules. Our professional team has seen and repaired damage from all types of emergencies. If you're facing a mess, we've probably seen one like it. We safely remove dangerous building materials and even clear away damage caused by humans or animals. While we wish Colorado was crime-free, it isn't, and we take care of those disasters too. We clean crime scenes with the same care and discretion we use when facing other disasters. No matter what you're facing, our team can help you get things back to normal.
Choose 24-7 Restoration for Complete Restoration Services You Can Count On
There are several companies in the Louisville, Colorado area that can provide you with extraction and cleanup services for a variety of disasters. Unfortunately, most of these companies will leave you with the task of repairing the damage yourself. 24-7 Restoration is a complete restoration company that provides complete extraction, clean up, and repair to your commercial building. We take care of the damage and restore your building to its original printing condition.
You can count on 24-7 Restoration to provide you with these benefits.
Prompt Response: We arrive on-site to all businesses within the hour of receiving your call.
Proper Procedures: Our team follows IICRC guidelines for every project.
Eco-Friendly Supplies and Procedures: When possible, we use eco-friendly methods of clean up and bio-degradable products.
Complete Restoration: We're one of the few commercial restoration companies that can completely repair your commercial business.
Direct Insurance Billing: We bill your insurance directly so you don't have to negotiate.
100% Satisfaction: Our job isn't complete until your building is as good as new and you're delighted with the results.
If you're facing an emergency at your Louisville, Colorado business, you don't have to face it alone. Our team is available 24 hours a day, 7 days a week to help you put things back together. Contact 24-7 Restoration to learn more about how we can help you get things under control and get back to business as usual.