Recover from any Disaster with Services from a Leading Commercial Restoration Company in Broomfield, CO
Trust Our Experts to Respond to Your Emergency and Repair Your Business
When a disaster strikes your business, it can be difficult to know where to turn. Whether fire, flooding, sewage, or storms have damaged your commercial building, it's not a situation you should face alone. Catastrophic damage from different types of disasters can compromise your building's structural integrity and put your health at risk. Make safety your number one priority and call the experts at 24-7 Restoration to get your business back to its original condition.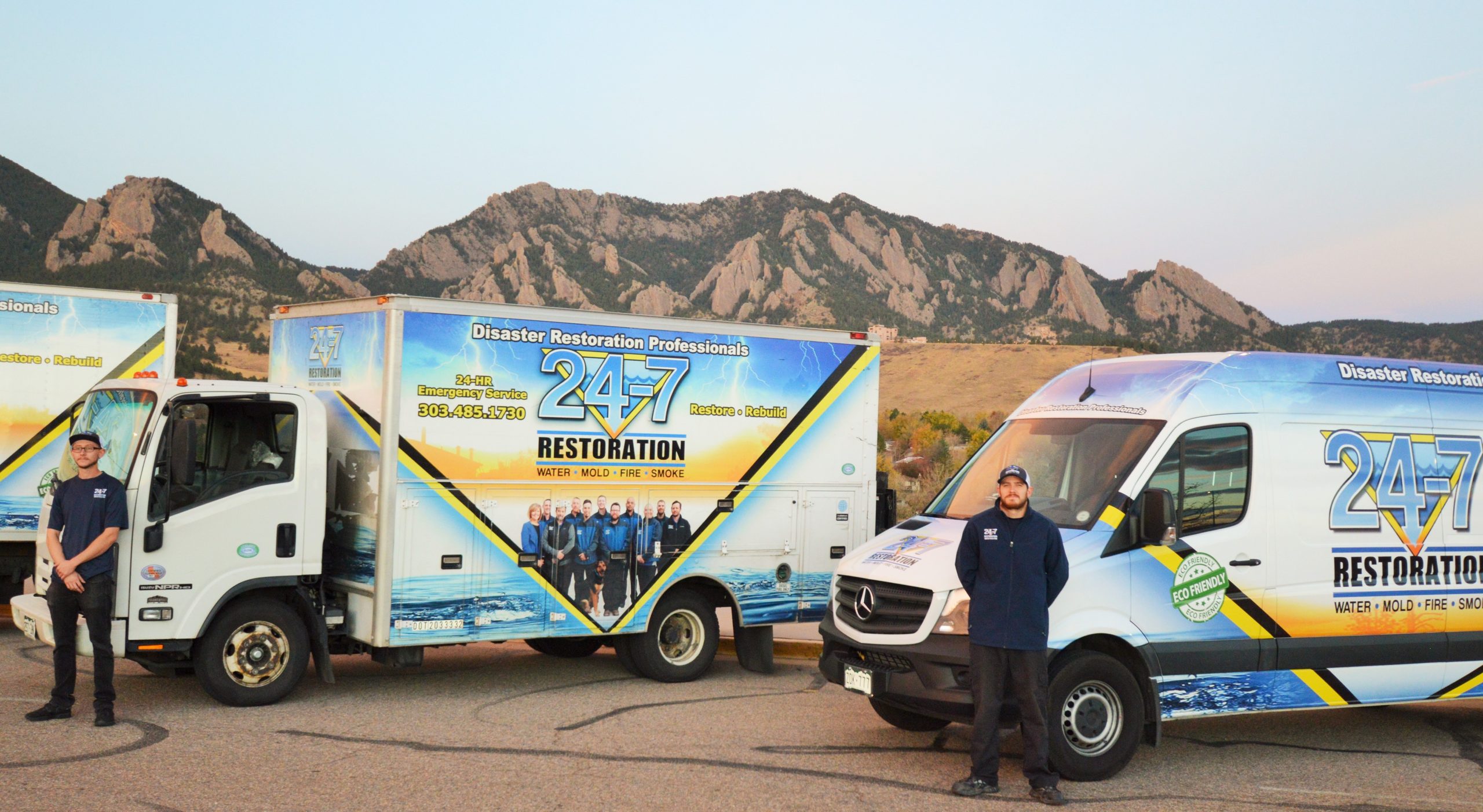 24-7 Restoration is a full-service restoration company that provides rapid emergency response and complete cleanup and restoration services for all types of damage to commercial buildings in Broomfield, Colorado, and the surrounding areas. We understand the critical importance of a speedy response and correct procedures in the face of a disaster. Our team arrives quickly and uses professional tools to limit further harm and clear away the damage. If you choose to work with our team for repairs, our restoration team will perform all repairs needed to return your building to its original condition. It's our goal to guide our customers through immediate challenges and make the journey back to normalcy as painless as possible. If your Broomfield, CO business has been affected by a disaster, don't face it alone. Call the commercial restoration company that can completely restore your business.
Work with a Company that Prioritizes Your Needs
Disasters come in all shapes and forms. What began as a regular day can quickly become an emergency. In such a situation, it's difficult to know what to do first. The truth is, most disasters should be handled by professionals. Our team has extensive experience in taking care of all types of disasters. From floods to fires and everything in between, we provide a professional response that prioritizes safety and leaves no task incomplete. You can count on these benefits when you call 24-7 Restoration after a disaster.
Rapid Response: We answer your call or return it immediately and have a crew on site to properties in our service area within the hour.
Licensed Professionals: Our experienced professionals are licensed, trained bonded, and insured to provide you with professional high-quality repairs.
Direct Insurance Billing: We take one task off your to-do list by working directly with your insurance provider to make sure your project will be covered before we begin.
Transparent Communication: We communicate every detail of the damage we discover and the progress of your project with open conversations and detailed reports.
Professional Tools: Our commercial tools are designed for effective water extraction, humidity elimination, mold testing, and smoke removal to completely remediate the damage that occurred.
The Option of Complete Restoration: We provide the option for complete remediation that allows you to work with us for your entire restoration project.
See the Results of Expert Restoration Services
When you're facing destruction, it's hard to imagine your business completely restored. Yet, with professional restoration, it can be done.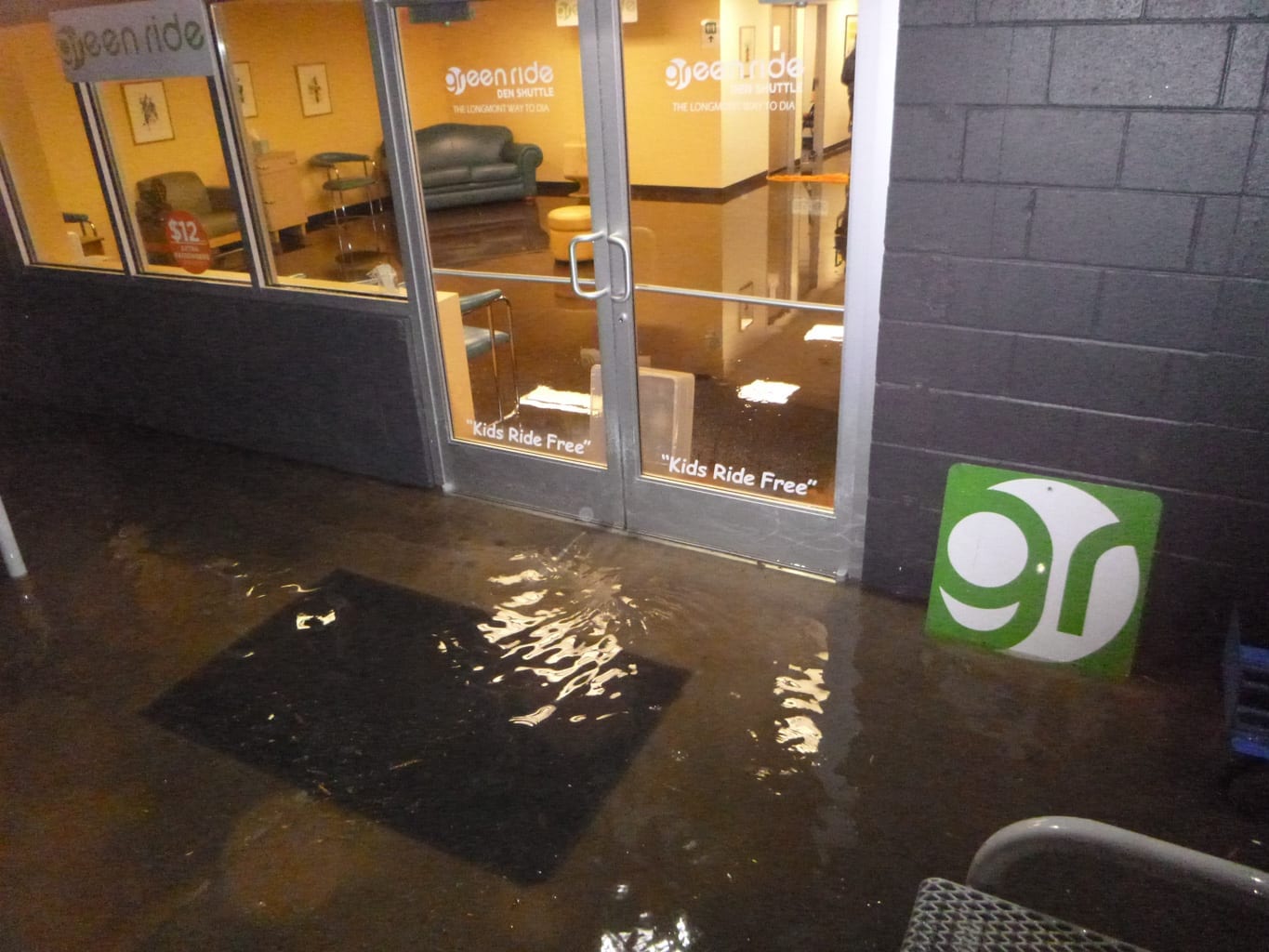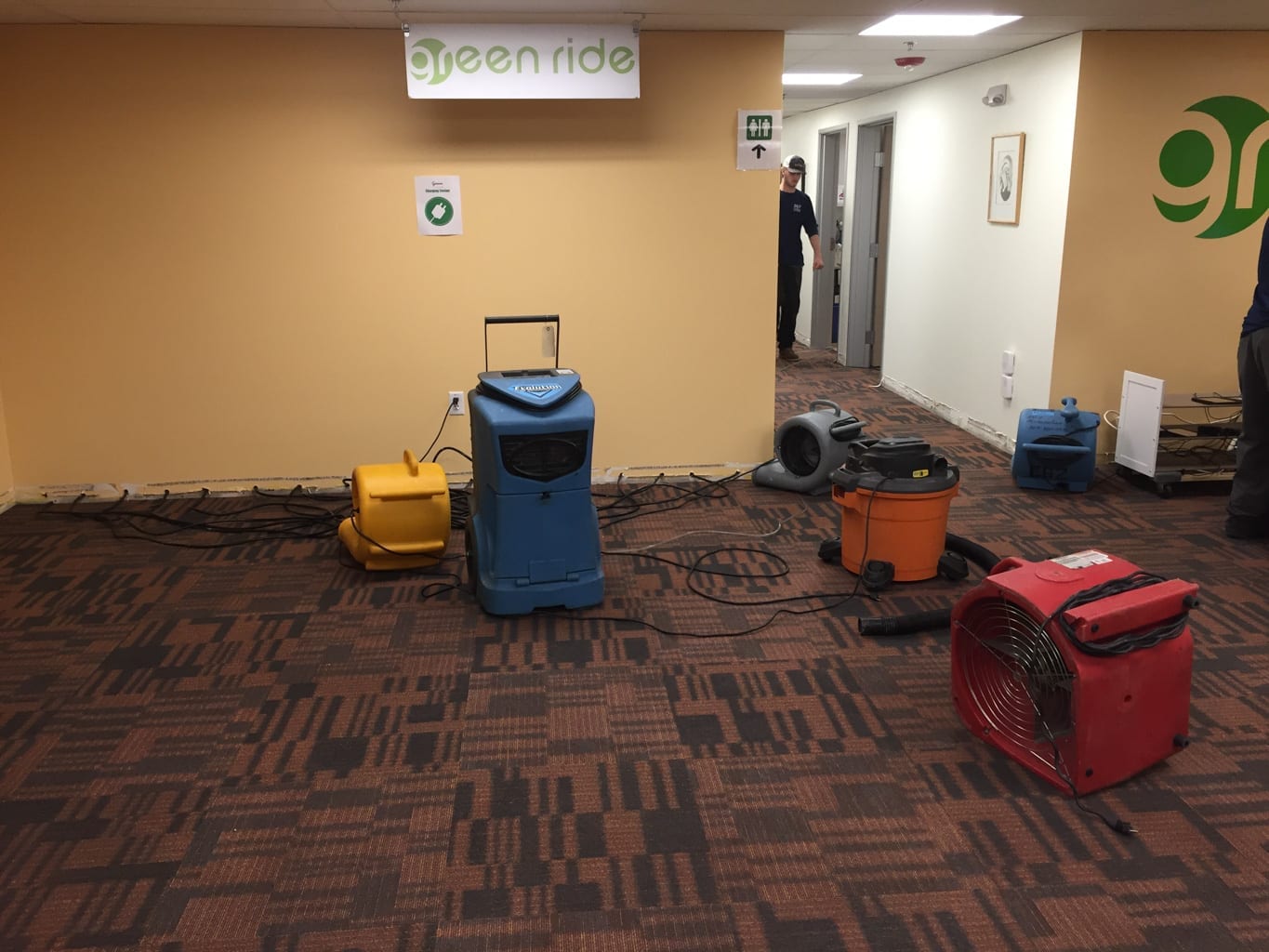 Our Careful Process Leads to Pristine Results
24-7 Restoration isn't your average commercial restoration company - you can see the difference in our name alone! Most other companies in our line of work will clean up the damage, and even do a good job at it. But in the end, you'll still have to hire a second contractor to rebuild what you've lost. That's not the case with us!
We're a true restoration contractor who will not only clean up the damage, but also repair and rebuild floors, walls, ceilings, paint, and anything else you may need to make your commercial property as good as new. Our professionals will take care of you from start to finish with top-of-the-line customer service, an unbeatable work ethic, and great communication throughout the project. We can handle water and flood damage, mold removal, storm and hail damage, fire and smoke damage, sewer damage cleanup, and more for both commercial and residential properties.
We know that disaster can strike at any time, which is why we have a technician available 24-7 to answer your call. Whether it's a toppled tree on your roof during 3 AM thunderstorm, a surprise flood during your lunch break, sudden fire damage, or anything in between, you can call us at any time for the professional, human help you need. Our team will be there within 60 minutes for emergencies within our service area.
Depend on an Experienced Commercial Restoration Company to Completely Restore your Business
When your Broomfield, Colorado business is damaged by a disaster, you want your life back to normal as quickly as possible. We understand the hardships that come with disaster damage and want to be a partner that helps you get through this challenge and back on your feet. Many companies in the area provide efficient disaster cleanup services. We're the commercial restoration company that stays with your for the entire remediation process if you choose. If your commercial building in Broomfield, CO has incurred damage from a disaster, make your first call the right one. The experts at 24-7 Restoration are waiting to provide a helping hand.
Why Local Business Owners Are Happy they Chose 24-7 Restoration