Start to Finish Sewage Cleanup in Niwot, CO
Complete Removal, Sanitation, and Repair for Full Restoration of Your Sewer Backup Emergency
Sewage backup in your Niwot, Colorado home or business is more than unpleasant. It's dangerous. Sewer backup may resemble a flood, but the water contains dangerous bacteria that can't simply be cleaned away. While you might be able to pump the water away and dry out the affected areas, dangers still exist. When contaminated water seeps into the building materials of the affected area, bacteria can continue to grow. Without the proper tools and experience, it can be difficult to properly contain and remove the damage.
Sewage backup is not an issue you should face alone. 24-7 Restoration provides professional sewage cleanup, disinfection, and complete restoration of your home or business, so it's like the damage never happened. No matter how your sewer damage occurred, our team will arrive quickly, contain the area, extract sewage and damaged materials, disinfect, sanitize, and reconstruct your building. Sewer damage is not a problem you should face alone. Call the experts at 24-7 Restoration for a complete solution you can trust.
We Complete Every Step of Your Restoration
There are many companies in Colorado that take care of sewer emergencies. However, most of these disaster cleanup companies don't offer complete restoration services to return your home or business back to its original condition. The experts from 24-7 Restoration provide complete restoration services so you only need to call on one team for your complete project. Work with 24-7 Restoration for your complete sewage backup solution to obtain these benefits.
Our professional team completes every step of the process according to IICRC guidelines.

Extraction and drying processes are completed with professional tools.

Our dedicated team arrives on-site within the hour.

We use environmentally friendly, biodegradable cleaning products.

Our team always keeps you informed and updated about your project.

We provide hassle-free direct insurance billing.

Our complete process includes rebuilding and restoration.

We do anything in our power to make sure you are 100% satisfied with our work.
See the Results of Full Restoration Services in Niwot, Colorado
Our teams are expertly trained to professionally complete every part of the sewer cleanup, disinfection, sanitation, and rebuilding process. We understand why this can seem too good to be true. Yet, that's exactly what we can do for your damaged home or business.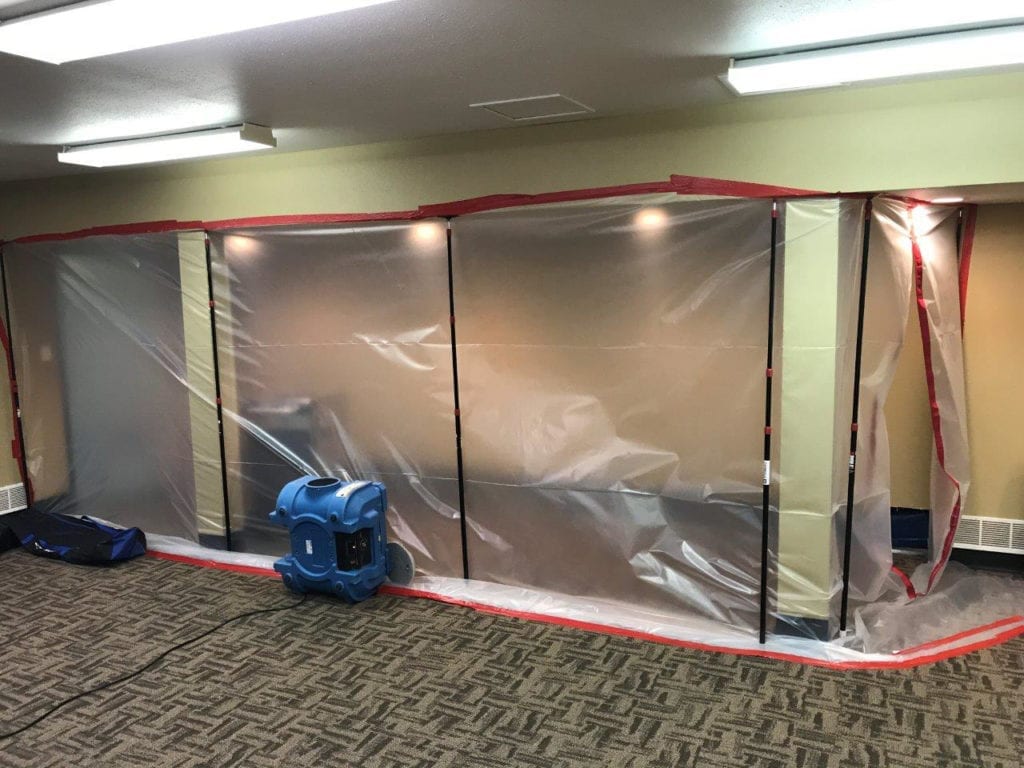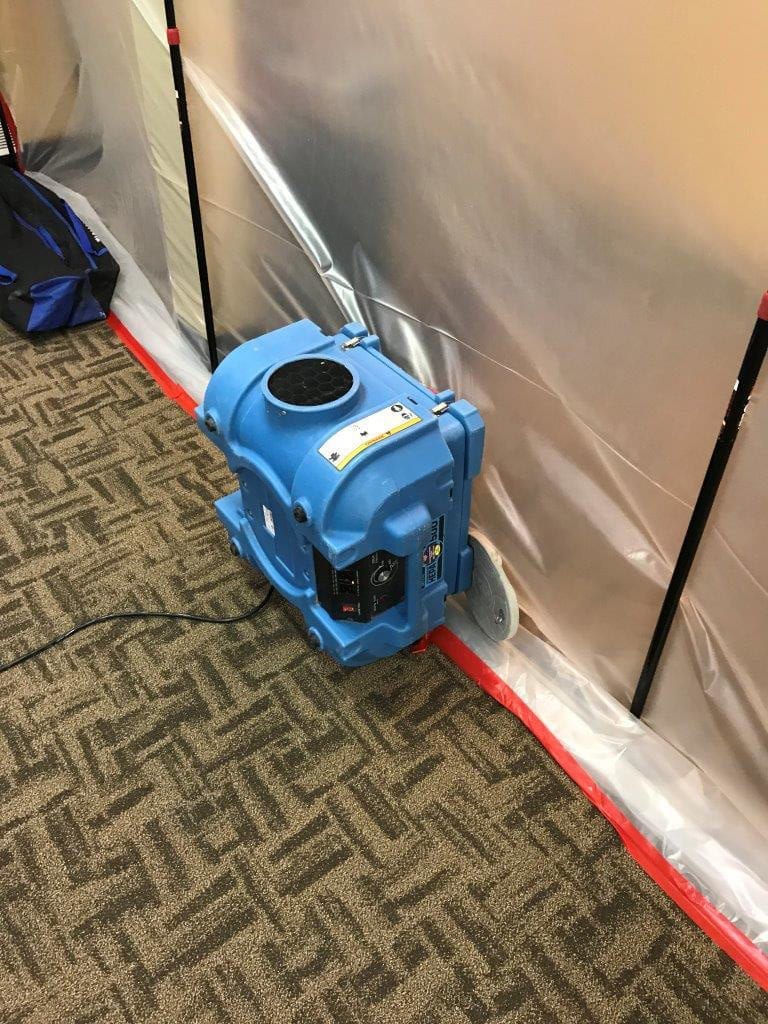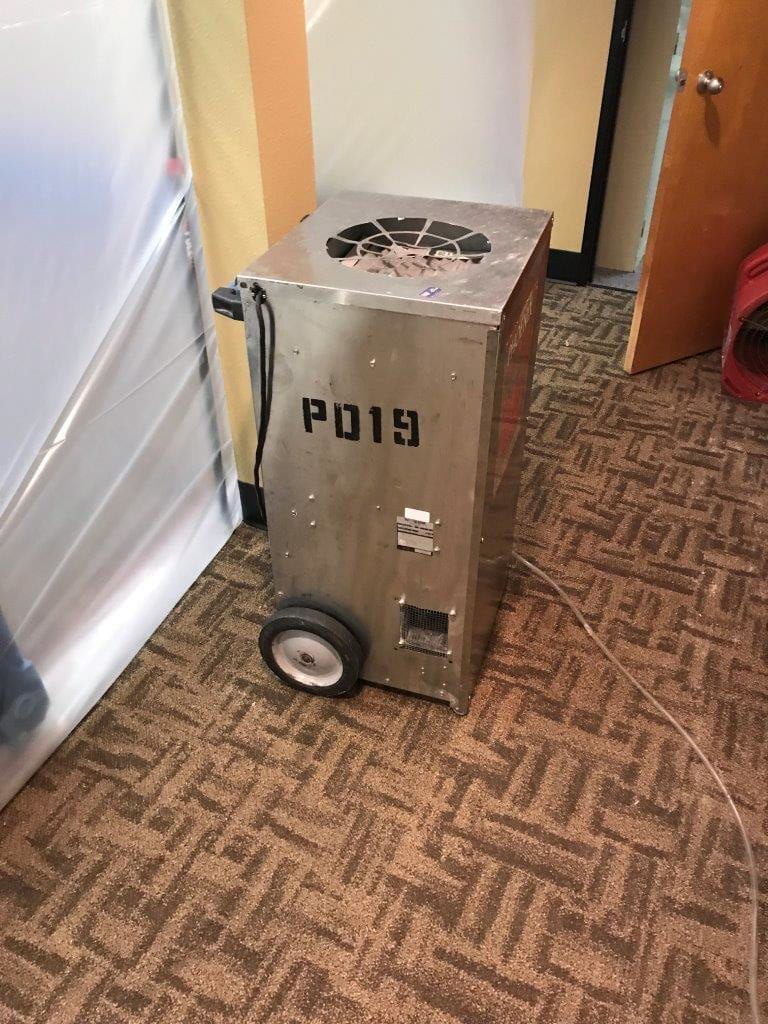 Our Thorough Process Returns Your Home or Business to its Former Condition
Our 24-7 team will assess the sewer backup and damage immediately upon arrival and immediately begin the extraction removal process.  It's important to remember that sewage in your home carries bacteria, viruses and potentially harmful pathogens on a microbial level. As a result, all porous materials that have been contaminated by the water must be removed to ensure the health and safety of occupants.  In general, this can include drywall, baseboards, carpet, pads, flooring and insulation materials. The process for Sewage Cleanup Services includes:
All affected areas are contained and put under negative pressure, utilizing HEPA air scrubbers.
All raw sewage is extracted and all porous materials are removed, down to the structural components of the building.
After non-structural, affected components have been removed, the remaining structural portions of the property are then pressure-washed (multiple times) with a disinfectant solution and allowed to dwell for 10-15 minutes.  This effectively kills any remaining harmful pathogens. The disinfectant solution is then extracted by pressure washing.
All exposed and affected areas are sprayed with a botanically derived anti-microbial solution to ensure the affected areas are now safe and ready for repair and reconstruction.
During the mitigation, one of 24-7's Project Managers will meet with you to set in motion the reconstruction/rebuild/repair process.  We work with your insurance company to pre-approve our estimate and move the rebuild process forward. The pre-approval process gives peace of mind that your insurance company will cover the cost.
Call a Team You Can Trust for Your Complete Sewage Cleanup and Restoration
Sewer damage isn't something you can afford to leave to chance. If sewage backup is threatening the health of your Niwot, Colorado home or business, you need a team that responds fast and provides all the professional services you need to completely restore your home or business. Instead of calling in multiple teams for professional extraction, disinfection, and rebuilding, make your first call for sewage cleanup and repair the right one. 24-7 Restoration will respond within the hour. Our team gets to work immediately, and we don't stop until the job is complete. Don't leave dangerous bacteria from sewage in your home or business, and don't attempt the dangerous task of removal alone. The 24-7 Restoration team is standing by with the professional tools and expertise to get your building and your life back to normal.
Our Customers are Delighted with Our Complete Restoration Services