Reliable Water Damage Restoration In Louisville, Colorado
Water Damage Restoration At Any Time Of The Day Or Night
Water damage is never a welcome house guest, and it can arrive when you least expect it. Without warning, it can destroy your home and your peace of mind. But we can help you regain that peace by restoring your home to the same condition it was in before the damage, if not even better!
One way we do this is by using our specialized Xtreme Extractor, which allows us to remove clean water from your carpets and pads without having to tear them out. Unlike most water damage restoration contractors, we use a top-down drying and dehumidifying technique that drys your carpet while it's still installed. The great advantage of this is that you don't have to move out of your house during the drying process. However, this only works if the water is clean. Sewage cleanup is a different kind of problem and requires much more intense disinfecting and reconstruction.
Fast Service, Lasting Results
Water damage can appear in many shapes and sizes, all of which come with their own challenges. Even minor water damage can lead to mold, structural damage, or worse if not handled quickly. Our water damage restoration technicians are trained to handle damage of every kind, and are available 24 hours a day, 7 days a week. In emergencies, we can have a crew on site within an hour. Regardless of how much damage there is or how bad it may seem, we'll take care of everything! And we don't just work fast, we work thoroughly as well. We strictly follow all IICRC (Institute of Inspection, Cleaning, and Restoration Certification) processes and guidelines to ensure you're getting top results every time.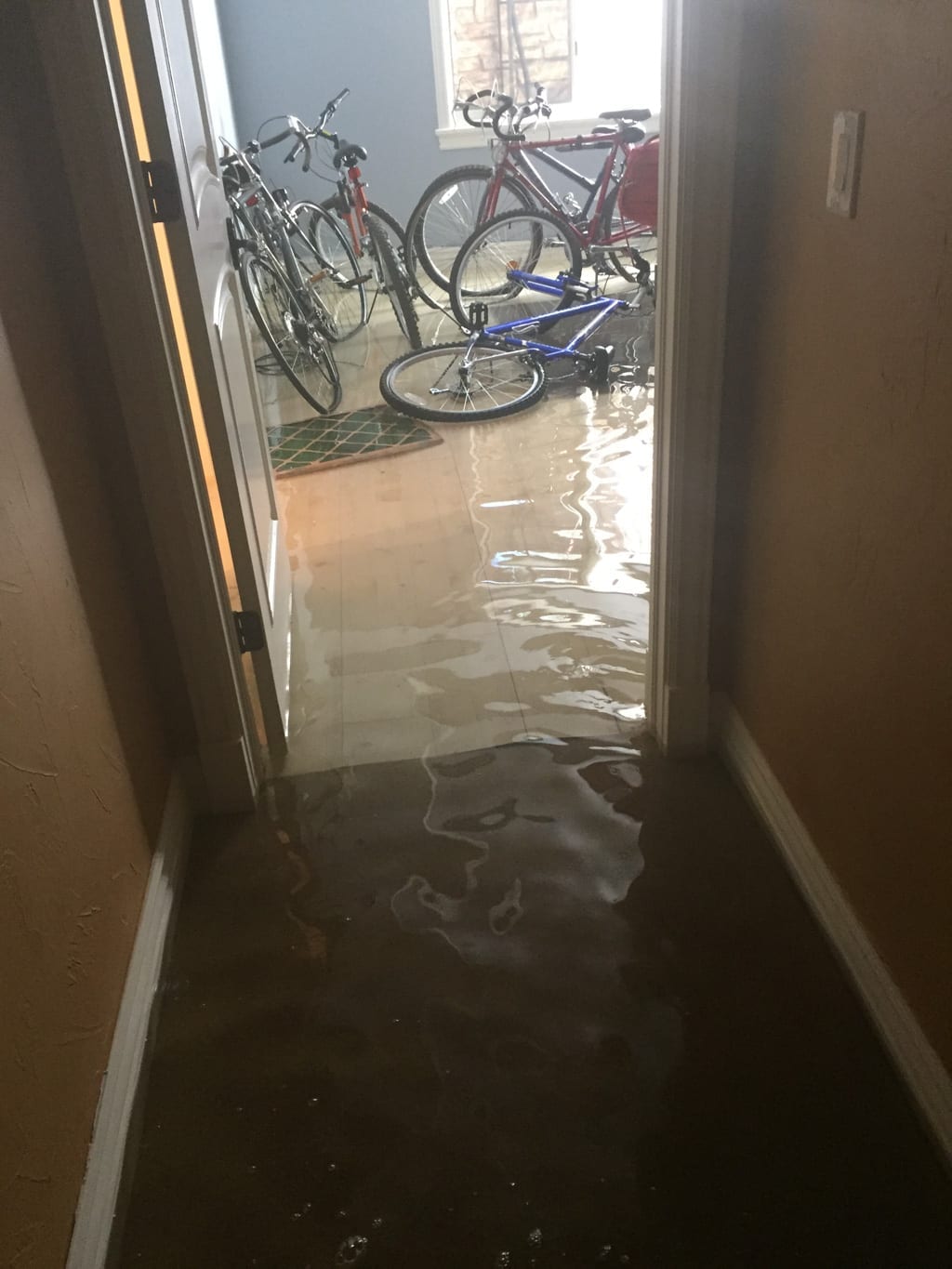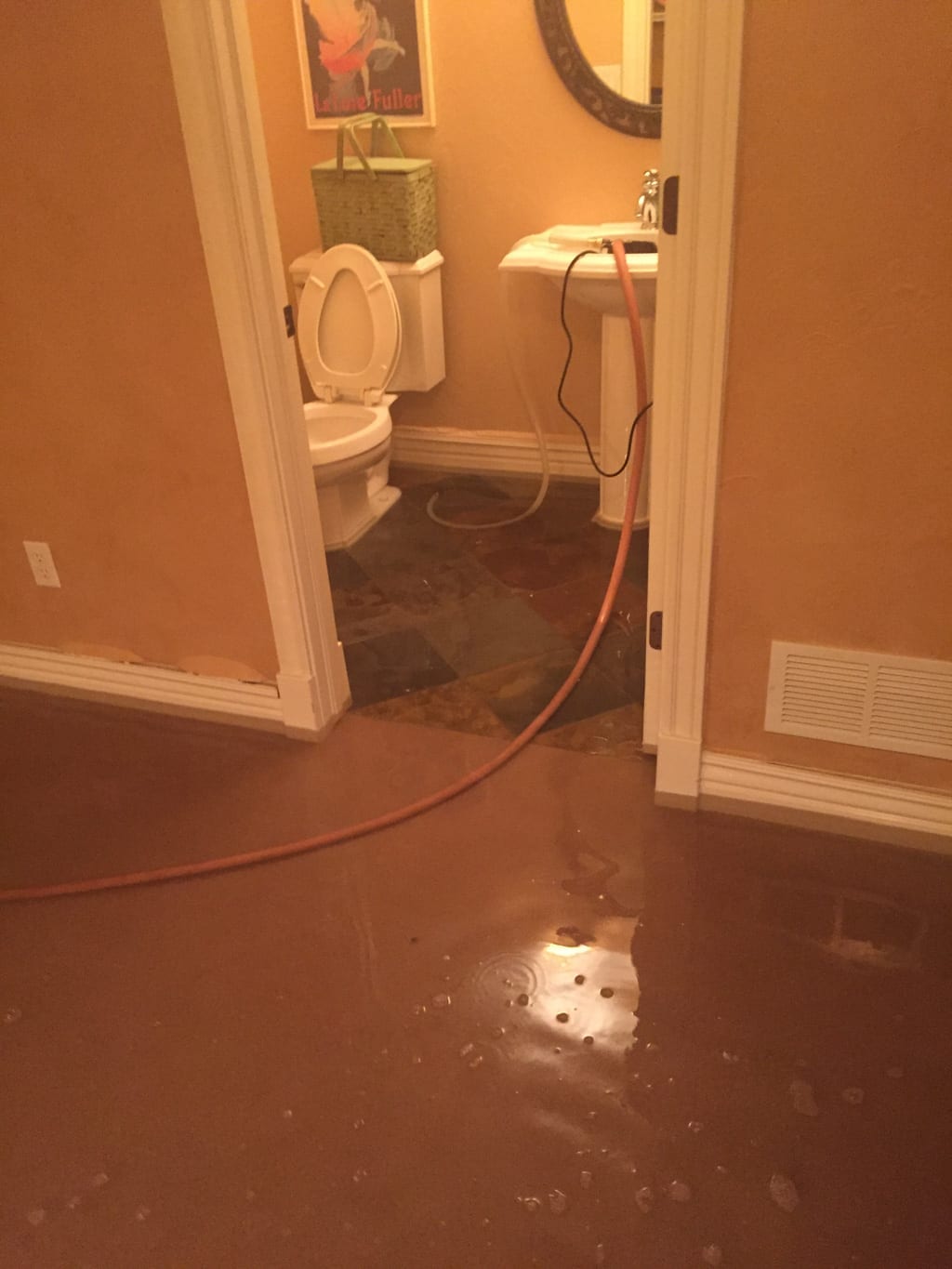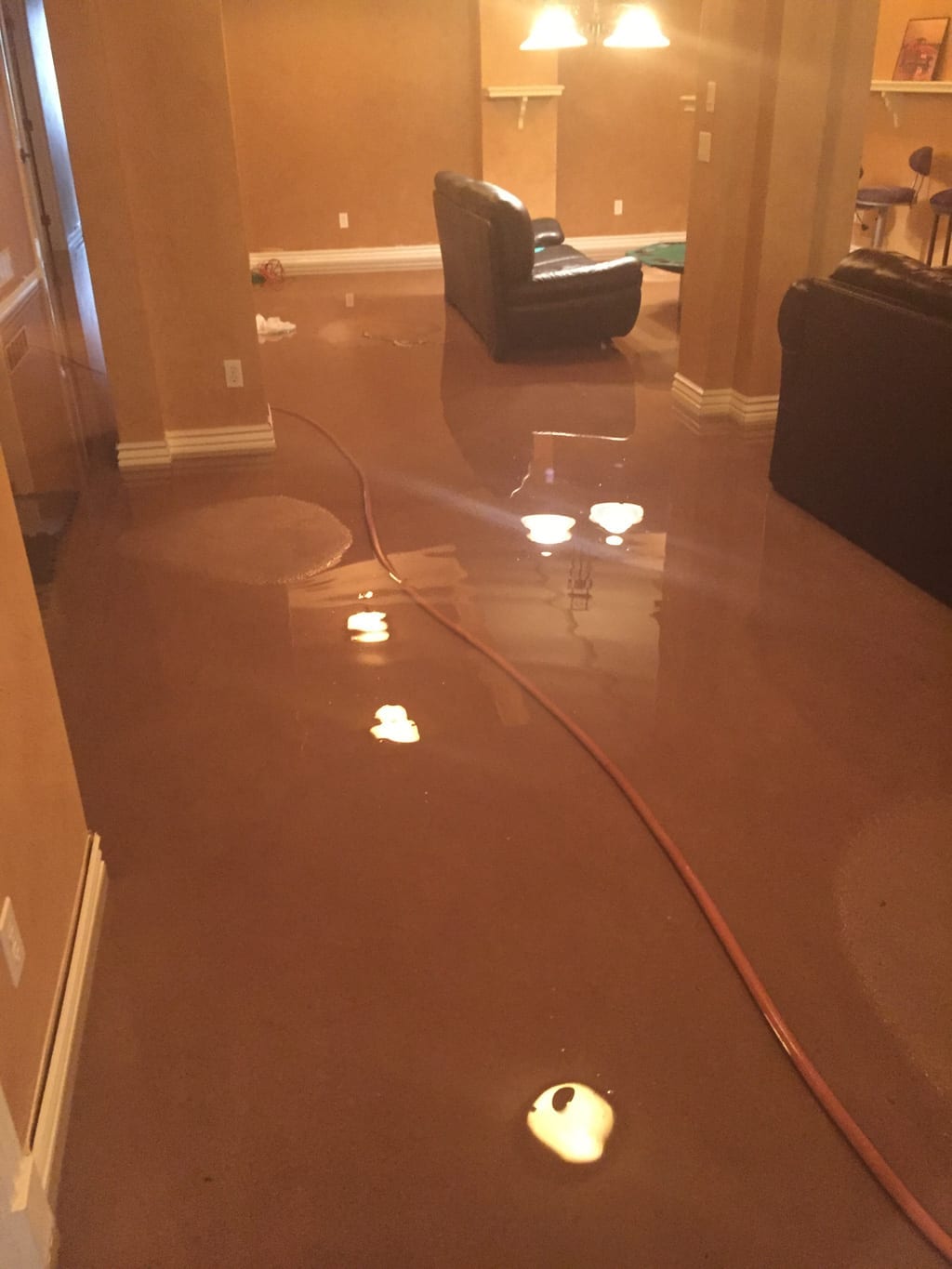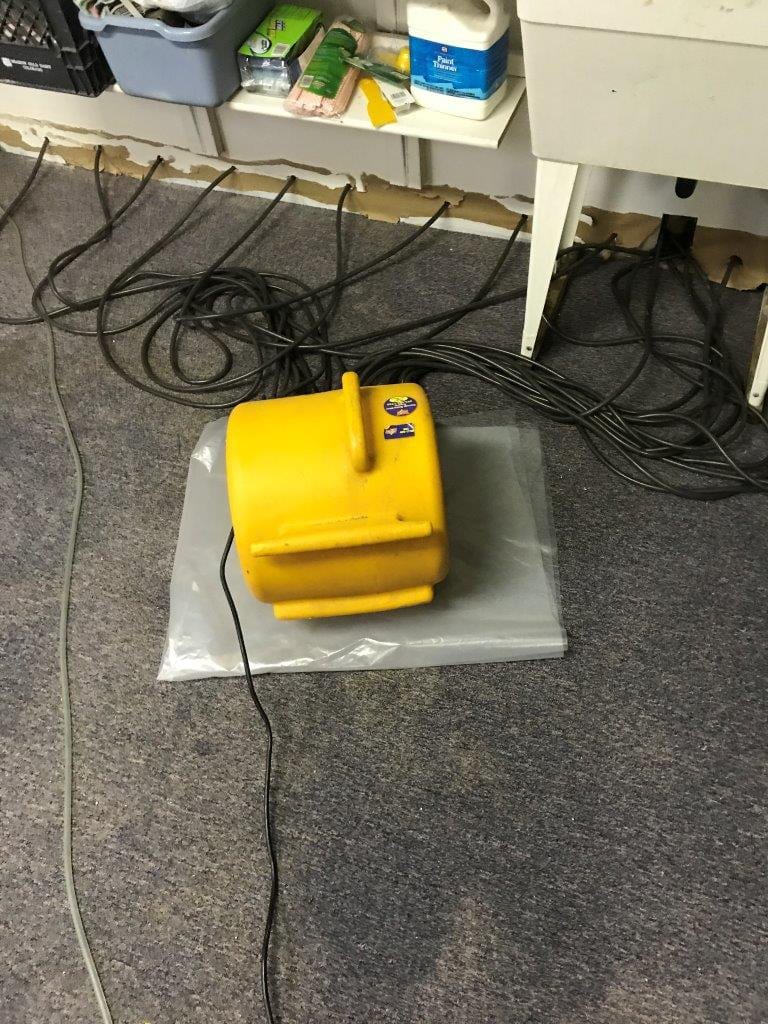 Documentation Every Step Of The Way
We firmly believe that communication is the key to success. The first step in any water damage restoration project is for us to do a thorough documentation of the damage. You'll receive measurements, photographs, and moisture readings of any affected areas, just so you know what you're dealing with. After that, you'll receive frequent updates throughout the drying process, as well as reports on the status of the restoration, so you're never in the dark about the condition of your home.
What Makes Us So Different From Other Louisville, Colorado Contractors?
24-7 Restoration goes above and beyond the average disaster cleanup company. Most other companies may do a great job at cleaning up damage. But most the time that's where they'll leave it. You'll still have to find a different contractor to repair and rebuild your walls, carpets, paint, etc. That's where we're different from the rest! We not only make sure the affected areas are thoroughly cleaned up and dried out to prevent future mold growth and damage, but also have experienced rebuild/repair/reconstruction staff on site ready to finish the job.
We're a start-to-finish restoration contractor who doesn't stop after we clean up the damage. We also take care of any construction necessary to put your home back together again. Our highly trained professionals will document everything and communicate with you throughout every step of the restoration process. No matter what type of damage you've experienced, we can take care of it. We can handle water and flood damage, mold removal, storm and hail damage, fire and smoke damage, sewer damage cleanup, and more for both commercial and residential properties.
Whether it is 2:00 AM or Sunday afternoon, we have a technician on call 24-7, just like our name suggests. Disaster doesn't wait for anyone, so we're always prepared to get to work. If you live in the Louisville, Colorado area we can get an emergency crew to your house in less than an hour.
Property damage is stressful enough without having to go through the hassle of juggling several different contractors to get the job done. Call us today at (303) 485-1730 for a worry-free, start-to-finish restoration experience that will have your property looking brand new again.