Dedicated Water Damage Restoration In Frederick, Colorado
Water Damage Expertise That You Can Trust
Water damage is one of the most common types of household damage and can be caused by everything from a leaking roof to burst pipes. What may start out as a small leak can lead to serious problems over time, so it's important to get help as soon as possible! The quicker you mitigate water damage and get the drying phase started, the less there will be to repair and restore. At 24-7 Restoration, we pride ourselves on our rapid response time, stellar results, and customer satisfaction.
One valuable tool that sets us apart from many other water damage restoration companies in Frederick, Colorado is the Xtreme Extractor, which can extract clean water from carpets and pads without us having to rip them up. Unlike conventional water damage restoration contractors, we use a top-down drying and dehumidifying technique whenever possible, which drys your carpet while it's still installed. This not only saves time and money, but it makes your life significantly easier by allowing you to stay in your home during the drying process. It's important to note that this only works if the water is clean. Sewage causes a lot more problems and requires a different process to clean up.
Reliable Results For Years To Come
Whether it's just a small leak or a complete flood, our water damage restoration specialists are trained for every situation, and we always have someone on call. If it's an emergency, we can have workers on site within 60 minutes. We strictly follow all IICRC (The Institute of Inspection, Cleaning, and Restoration Certification) guidelines and procedures when drying and cleaning up damage. You can count on our repairs holding up for years to come.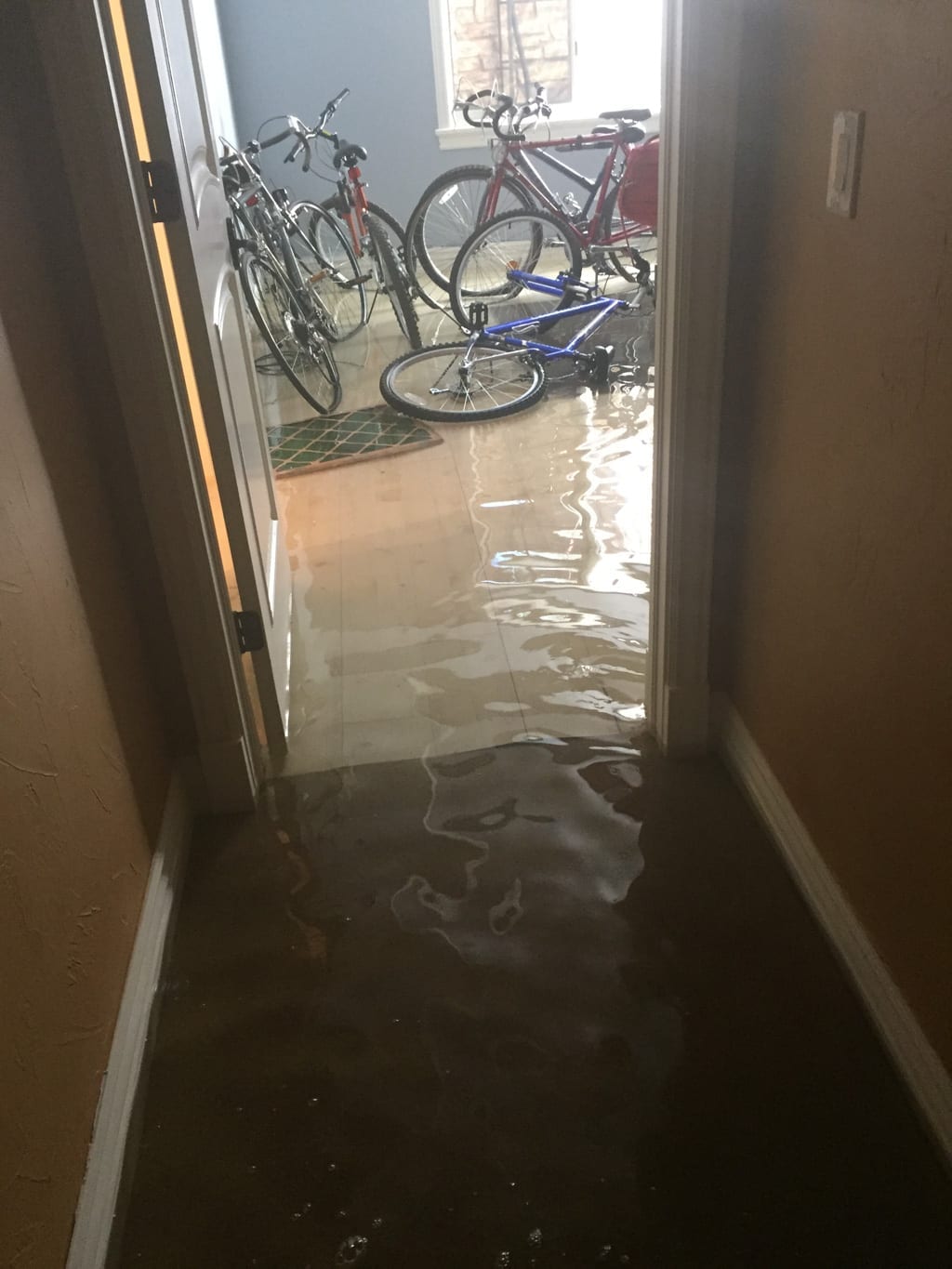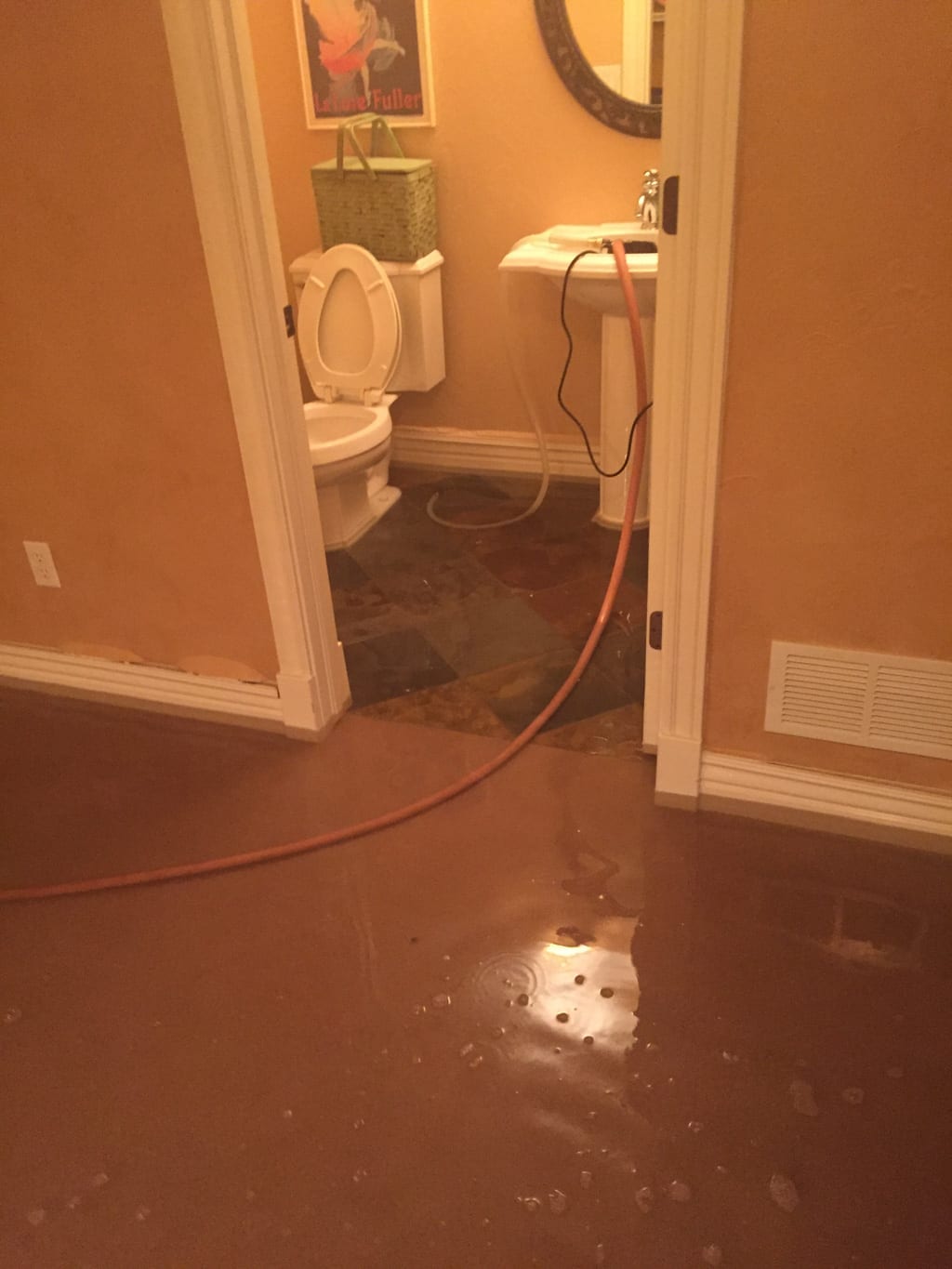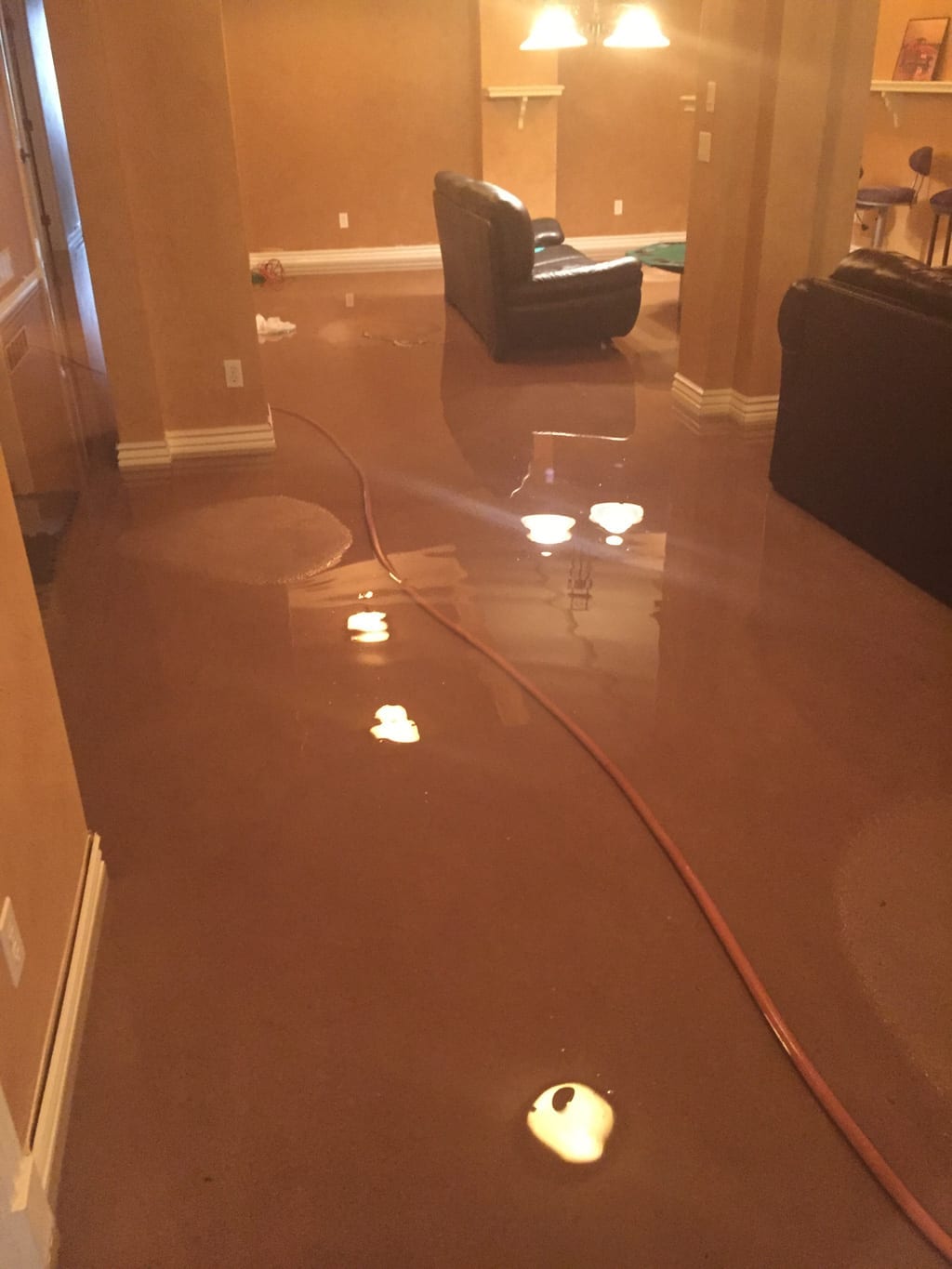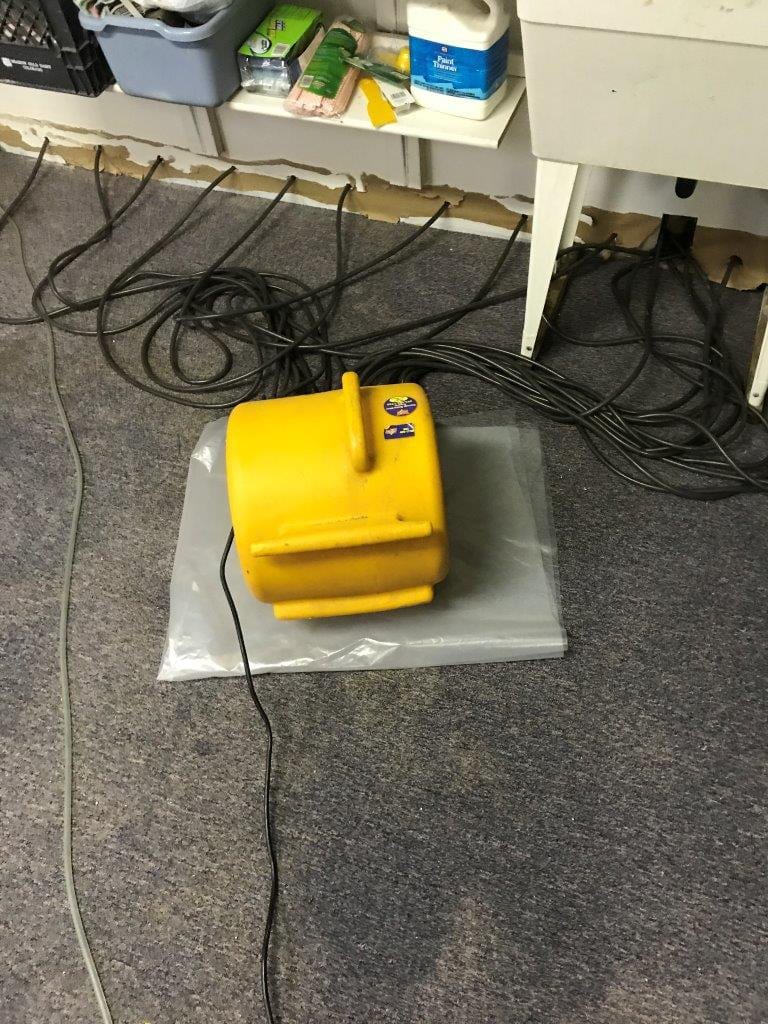 Insurance Coverage Without The Hassle
Though it can be a great security blanket, insurance tends to complicate even the simplest of projects. You already have enough on your plate, so we'll work with your insurance company directly to make sure that our estimate is covered before beginning work on your business or home. We work for you, not your insurance company, so we'll do everything we can to make sure you get the best coverage available on your policy. We also take care of all the necessary documentation, including photographs, measurements, and moisture readings throughout the drying process. You can expect to receive frequent updates on our progress.
Why Are We Different From Other Frederick, Colorado Contractors?
At 24-7 Restoration, we roll all of your restoration needs into one project. Instead of having to hire a restoration company and then go out and hire a contractor for repairs and rebuilding, we do them both! Our goal is to make your home repair as stress-free as possible, so we do everything we can to make your home look just like it did before, if not better! On top of that, we also handle the hassle of dealing with insurance companies by billing them directly.
Our certified technicians will be there every step of the way, with clear and frequent updates on the status of your business or home. Regardless of what disaster you've experienced, we know we can restore your property to its previous pristine condition. We can handle water and flood damage, mold removal, storm and hail damage, fire and smoke damage, sewer damage cleanup, and more for both commercial and residential properties.
We take our name seriously, and have someone ready to answer the phone 24 hours a day, 7 days a week. If we don't pick up when you call, we'll call back within 20 minutes. We know that damage gets worse over time, and can have a crew on site within 60 minutes for emergencies within the Frederick, Colorado area.
Property damage is stressful enough without having to go through the hassle of juggling several different contractors to get the job done. Call us today at (303) 485-1730 for a worry-free, start-to-finish restoration experience that will have your property looking brand new again.