Rapid and Thorough Sewage Cleanup for Your Westminster, CO Home or Business
Get the Professional Assistance You Need to Recover from Your Sewage Disaster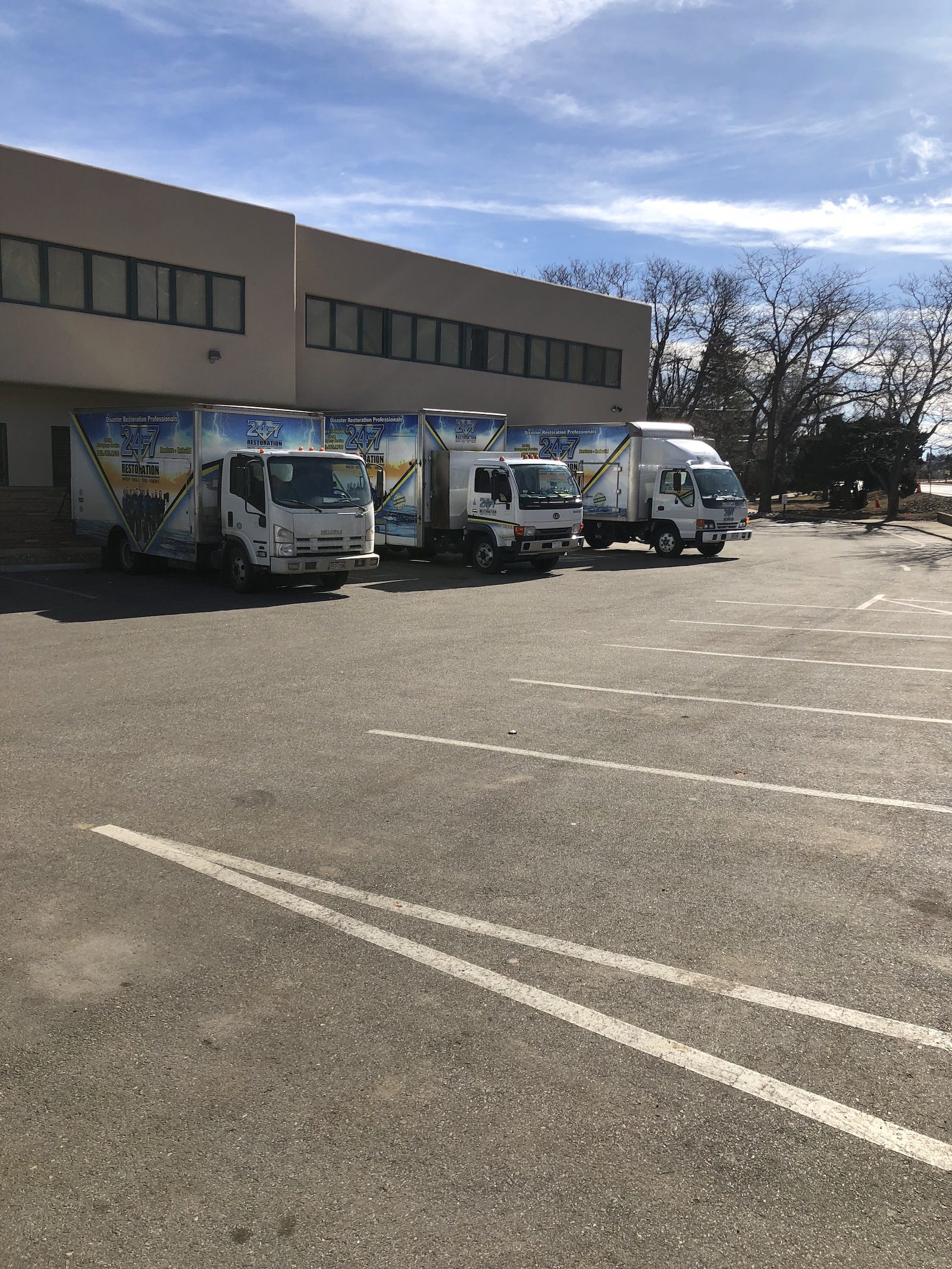 When sewage backup derails your day, you need help and you need it fast. A sewage disaster in your home or business may resemble flooding or water damage. Yet, it can be significantly more dangerous. Raw sewage contains contaminants that can seep into your building materials and breed bacteria growth over time. Even after surfaces are washed, improperly cleaned areas can affect the health of anyone using the building.
Sewage is gross, it's dangerous, and it's a pain to clean up. More importantly, it's not a disaster you should face on your own. When a sewer disaster invades your Westminster, CO home or business, you need a professional team on your side. 24-7 Restoration is a full-service restoration company serving residents and business owners in Westminster, CO, and the surrounding areas. We've been handling sewage cleanup in local homes and businesses for decades, so we know exactly what you're up against. When you call us about a sewage disaster, we arrive quickly, stop additional damage from occurring, and perform comprehensive cleanup services to completely eradicate all of the dangers that come with sewer damage. If you choose to work with us for remodeling, our reconstruction expert will be available to immediately discuss your repair and rebuilding process.
If you're facing a sewer disaster, don't attempt to manage it on your own. Call on the experts at 24-7 Restoration for immediate assistance and efficient services that will help you get your home or business back to normal in no time.
Our Expertise Provides You with Complete Disaster Recovery
Raw sewage is no ordinary mess. It's a disaster that requires more than a cleaning crew. At 24-7 Restoration, our teams are familiar with disaster cleanup. We have the tools and experience to completely clean and sanitize all types of building materials and eliminate bacteria and other contaminants from your home or business. Poor cleanup methods lead to slow recovery. That's why it's essential to work with an experienced company for a complete recovery. Our clients gain these benefits when they work with our team.
Rapid Response: We're always available and prepared to have a team on-site within an hour of your call.
Transparent Communication: To help ease concerns during challenging times, we keep you informed throughout every step of the process.
Safe Methods: We follow IICRC guidelines for safe, effective results.
Reconstruction Options: We manage the entire sewage cleanup from start to finish, including sewage reconstruction and decontamination. We have a reconstruction expert on staff so you have the option of working with us throughout the rebuilding process if you choose.
Environmentally Conscious Solutions: Our cleaning solutions are environmentally friendly and biodegradable.
Get a Closer Look at a Professional Clean
When your home or business is damaged from sewage backup, it's easy to imagine things will never get back to normal. Take a look at some of our before and after pictures for the reassurance that a full recovery is in reach.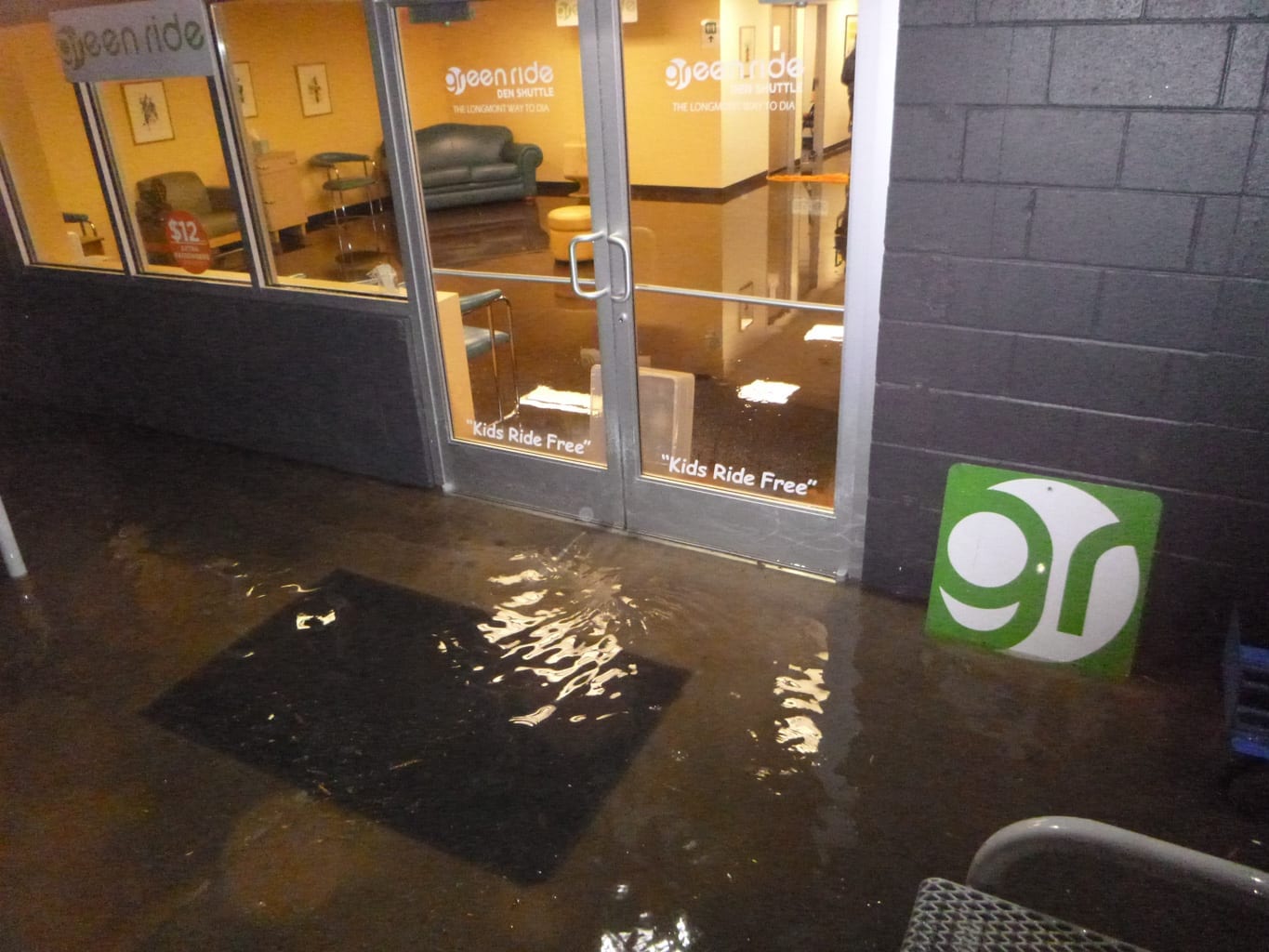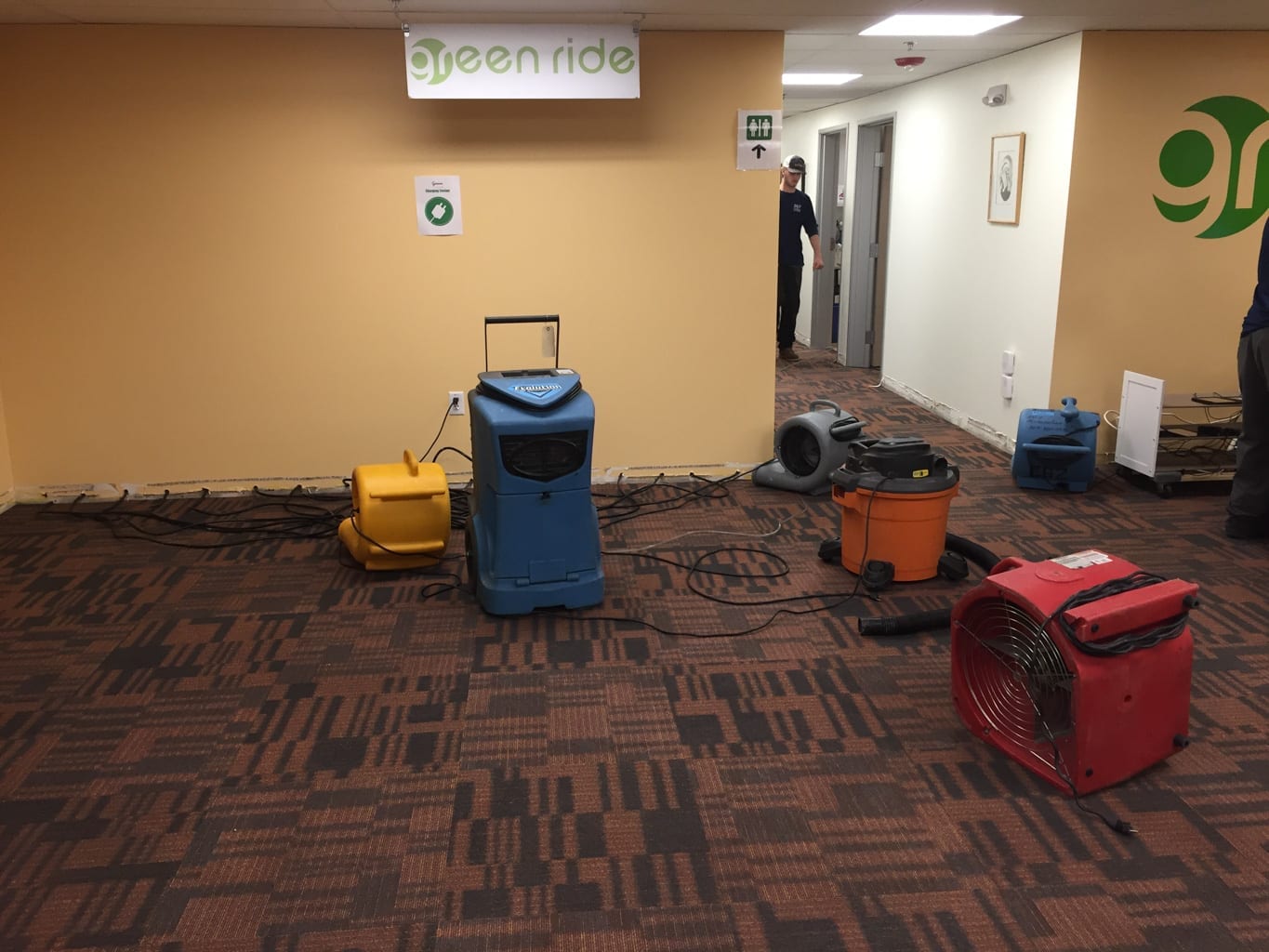 Our Detailed Process Means Less Work for You
When our team arrives to your site, we will assess the sewage backup situation and immediately begin extracting the sewage. Sewage is not just water. It carries bacteria and potentially harmful microbes. Anything that has been touched by the sewage will need some form of cleanup and decontamination. All porous materials, such as carpet, carpet pads, insulation materials, drywall, baseboards, and furniture must be removed for your safety. Our sewage cleanup process includes the following steps:
We contain all affected areas and put them under negative pressure, utilizing HEPA air scrubbers.
We extract all raw sewage, and we remove all porous materials, right down to the structural components of the building.
After the non-structural, affected components have been removed, the remaining structural portions of the property are pressure-washed (multiple times) with a disinfectant solution and allowed to dwell for 10-15 minutes. This effectively kills any remaining harmful pathogens. We then pressure wash the area to extract the disinfectant solution.
We spray all exposed and affected areas with a botanically derived anti-microbial solution to ensure the affected areas are safe and ready for repair and reconstruction.
During the mitigation, one of 24-7 Restoration's Project Managers will meet with you to provide estimates for the reconstruction/rebuild/repair process.  We work with your insurance company to pre-approve our estimate and move the rebuild process forward. The pre-approval process gives peace of mind that your insurance company will cover the cost.
Trust the Experts for Professional Sewage Cleanup in Westminster, CO
A sewage disaster in your home or business disrupts your lifestyle and impacts your safety. Effective cleanup requires specialized equipment and services from experienced professionals. Don't take on the risks of a slow recovery with an inexperienced or inefficient company. Trust your Westminster, CO home and business with a team that understands the demands of sewage cleanup. Make your first call the right one. Contact 24-7 Restoration to provide professional sewage cleanup and get your home or business back to its original pristine condition.
Local Business Owners are Thrilled with the Results of Our Services