Recover from Property Damage with Services from a Leading Commercial Restoration Company in Westminster, CO
Get Your Business Back on Track with Professional Services from an Ethical Team
Disasters come in all shapes and sizes. When one affects your business, you need to get back on track as quickly as possible. Even a small incident can result in commercial property damage that will put you, your customers, and your team in danger. Hasty, improper repairs can lead to long-term damage that costs even more to fix. When you're facing damages to your commercial property, you need a team of experts that understands how to safely mitigate the damage and return your business back to its original state.
If disaster strikes your Westminster, Colorado business, you don't have to face it alone. 24-7 Restoration is a full-service commercial restoration company serving residential and commercial properties in Westminster and the surrounding areas. Our expert teams respond rapidly to local businesses damaged by fire, water, storms, sewage, mold, or something entirely unexpected.
You can count on us to arrive quickly and immediately take steps to limit further damage to your building and possessions. We use professional tools and IICRC-approved procedures to eliminate the damage completely. If you choose to work with our team for complete repairs, we're happy to be your one-stop shop for complete restoration. We have professional restoration experts on staff to return your building back to its original condition.
Gain the Benefits of Expert Services
When a normal workday turns into a disaster, you can feel like you're alone in the world. You shouldn't face a disaster alone. Tackling professional restoration on your own is a dangerous job that could lead to more expenses down the road. Our expert teams have the experience and tools to get your business back on track with professional tools and services that ensure the damage is completely eradicated. You can expect these unique benefits when you contact 24-7 Restoration to take care of your commercial property damage.
Fast Response:

Our dispatch answers calls immediately and our team arrives at locations within our service area within the hour

Direct Insurance Billing:

We work directly with insurance companies to take one more task off your to-do list.

Licensed Professionals:

All of our experienced professionals are licensed, trained, bonded, and insured.

Professional Tools:

Our commercial tools efficiently take care of water extraction, humidity elimination, mold testing, smoke removal, and sanitation to completely remediate the damage that occurred.

The Option for Complete Restoration:

We provide the option for complete remediation and restoration that allows you to work with our team for the duration of your project.
Examine the Difference Provided by Professional Restoration
When you're surrounded by destruction, it can be hard to imagine your business returning to normal. However, the impact of your disaster can be completely erased. Take a look at our before and after photos to see commercial buildings completely restored.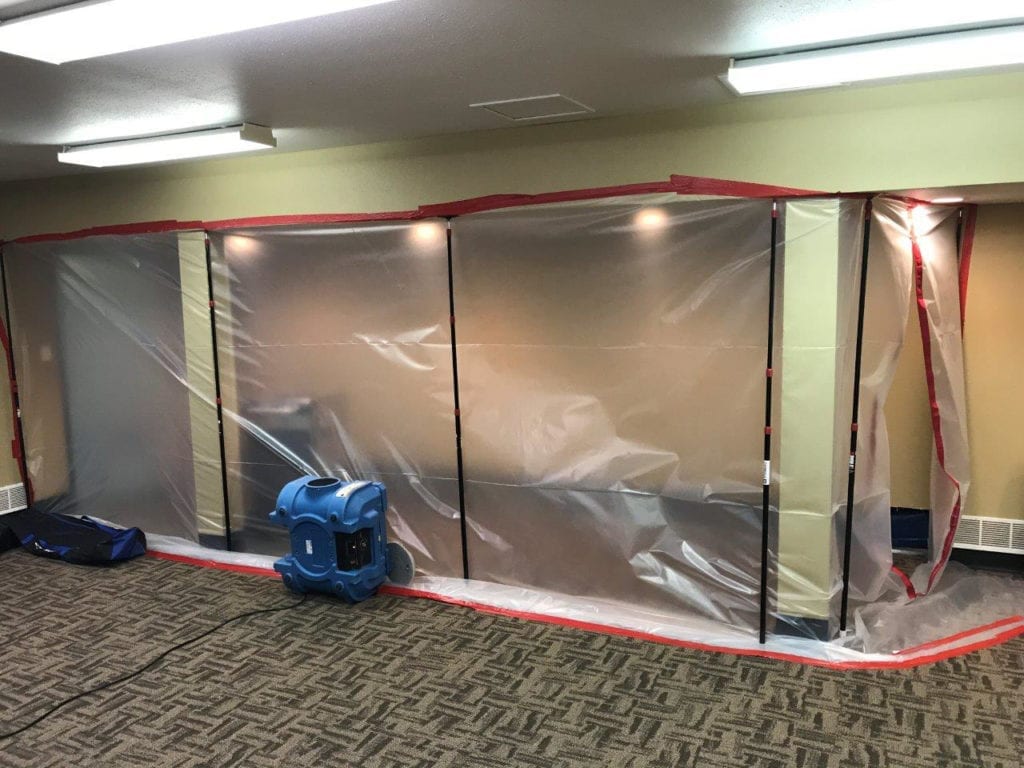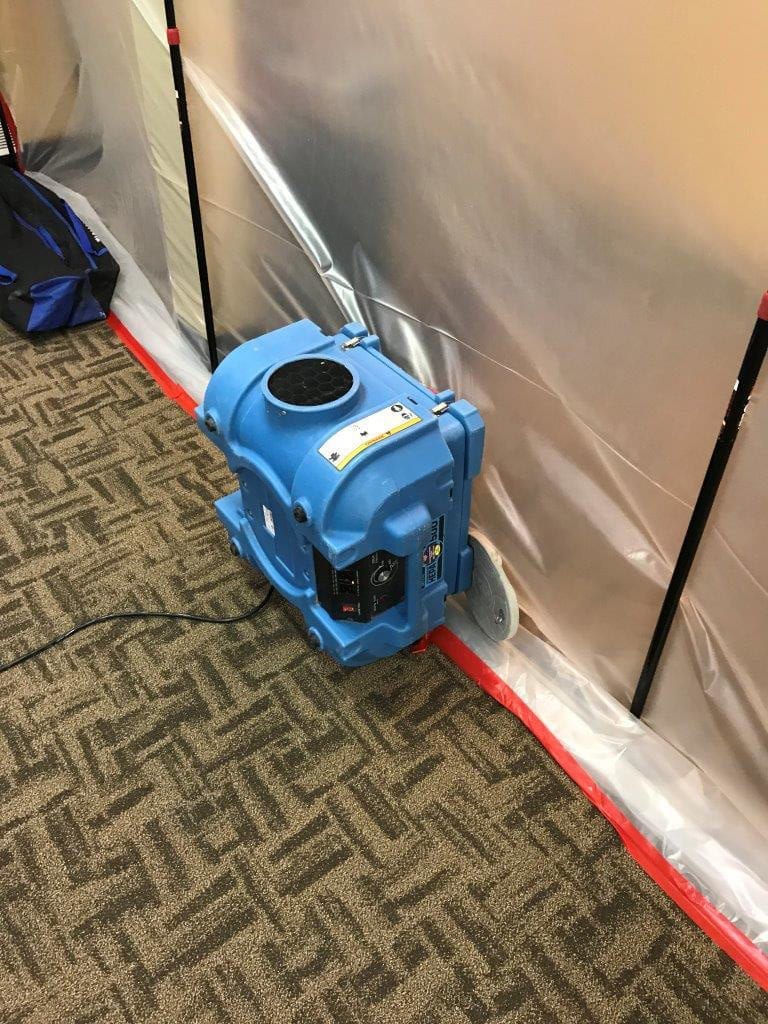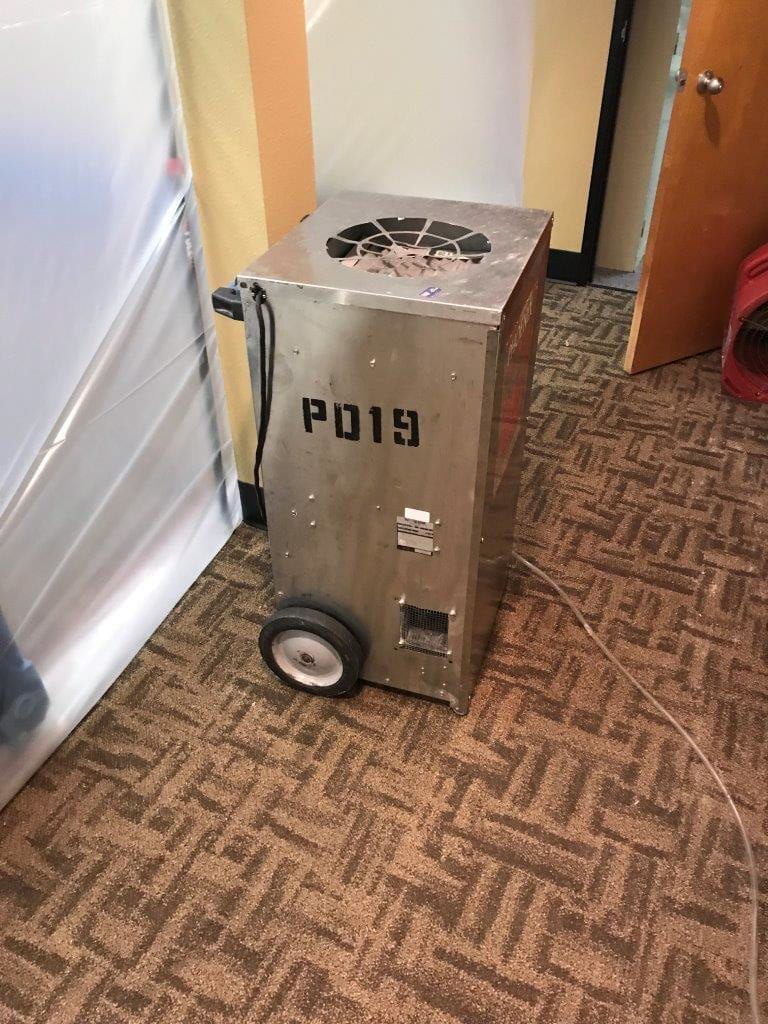 Our Detailed Process Takes Care of Everything
24-7 Restoration isn't your average commercial restoration company - you can see the difference in our name alone! Most other companies in our line of work will clean up the damage, and even do a good job at it. But in the end, you'll still have to hire a second contractor to rebuild what you've lost. That's not the case with us!
We're a true restoration contractor who will not only clean up the damage, but also repair and rebuild floors, walls, ceilings, paint, and anything else you may need to make your commercial property as good as new. Our professionals will take care of you from start to finish with top-of-the-line customer service, an unbeatable work ethic, and great communication throughout the project. We can handle water and flood damage, mold removal, storm and hail damage, fire and smoke damage, sewer damage cleanup, and more for both commercial and residential properties.
We know that disaster can strike at any time, which is why we have a technician available 24-7 to answer your call. Whether it's a toppled tree on your roof during 3 AM thunderstorm, a surprise flood during your lunch break, sudden fire damage, or anything in between, you can call us at any time for the professional, human help you need. Our team will be there within 60 minutes for emergencies within our service area.
Erase Property Damage with a Leading Commercial Restoration Company
Seeking help in the middle of a disaster can feel like aiming for a bullseye while blindfolded. That's why we try to make your choice as easy as possible. 24-7 Restoration teams understand the nature of all types of emergencies and strive to remove the burden from our customers. With professional services from a leading commercial restoration company, your business can be completely restored so it looks as though the damage never happened.
There are plenty of contractors serving residents in and around Westminster, CO, but many aren't familiar with the demands of commercial properties or proper procedures. Our expert teams have a wealth of local experience. We're licensed and bonded, and work directly with your insurance company. If you're facing commercial property damage, don't face it alone. Make your first call the right one. Contact 24-7 Restoration to get your commercial property back on track.
Local Businesses Appreciate Our Professionalism