Complete Restoration for your Commercial Property Damage in Niwot, Colorado
Whether it's water, fire, or inclement weather that has led to your property damage, it's crucial that it gets cleaned up quickly. As a Niwot, Colorado business owner, you're probably well aware that every day it takes to clean and restore your location costs potential profit, so you need reliable results and you need them ASAP. 24-7 Restoration is here to help! As a leading Boulder commercial restoration company, some benefits we offer to our clients include:
Your Niwot, Colorado commercial property provides your customers, guests, and employees with necessary services, products, or income source. Your business is an important part of your lifestyle. When it gets damaged, your whole world can feel like it's been turned upside down. There are a variety of ways your commercial building can face severe damage. No building is immune to fire, burst pipes, sewage backup, or inclement weather. No matter what type of event caused your commercial property damage, it's essential to clean up and repair the damage quickly. 
24-7 Restoration is a full-service cleanup and restoration company serving residential and commercial properties in Niwot, Boulder, Lakewood, Lafayette, and the surrounding Colorado areas. We provide complete commercial property damage cleanup and restoration for all types of disasters.
You know that each day your business is closed, lost profits add to the cost of damage and repair. Additionally, your tenants lose vital income and your customers are denied the essential services or products they provide. Rapid response and complete restoration services from 24-7 Restoration help you save time and avoid the hassles of working with multiple companies to complete cleanup and repair.
Hail and Storm Damage

Sewage Cleanup

Fire and Smoke Damage

Leaking Roof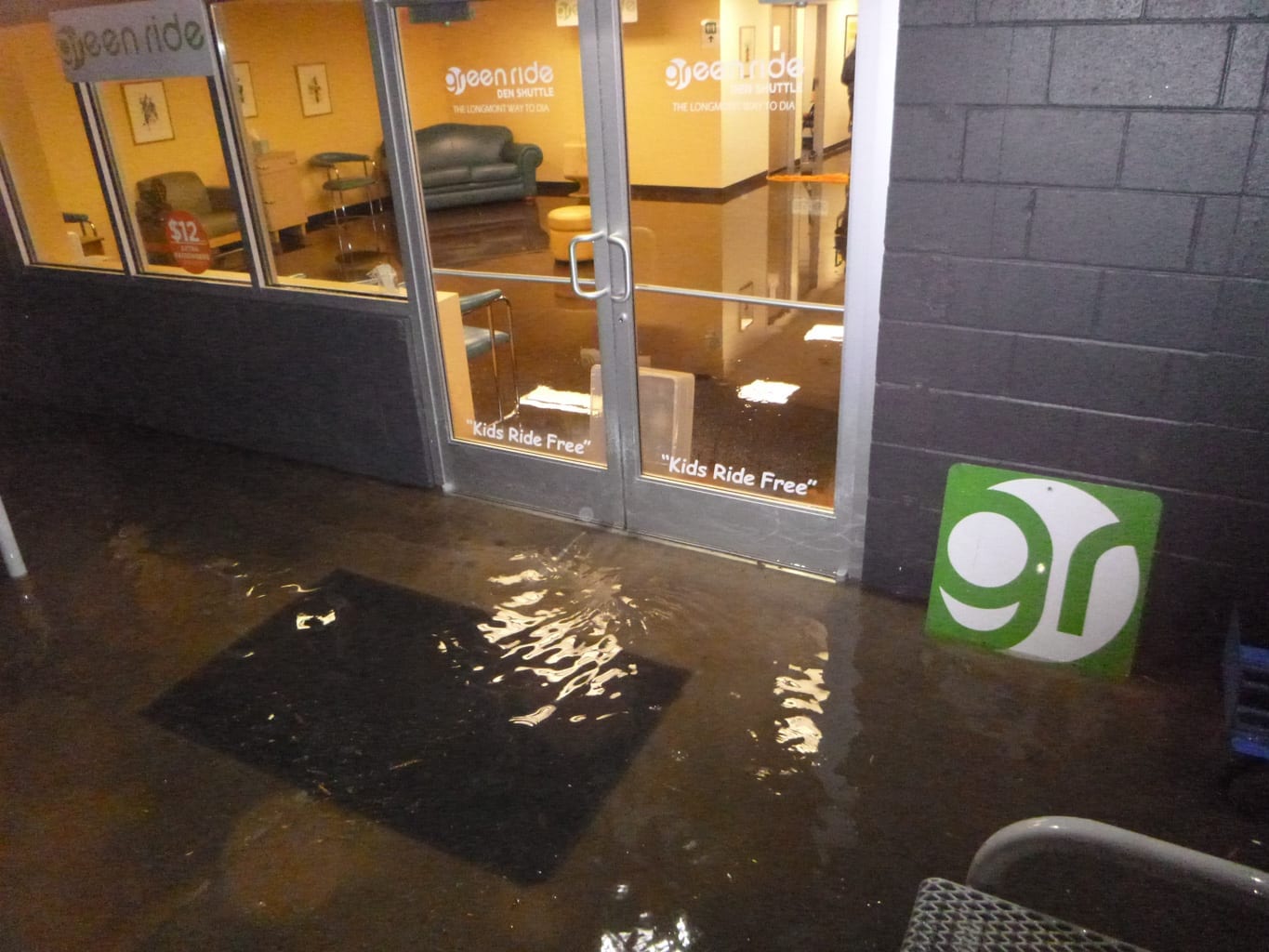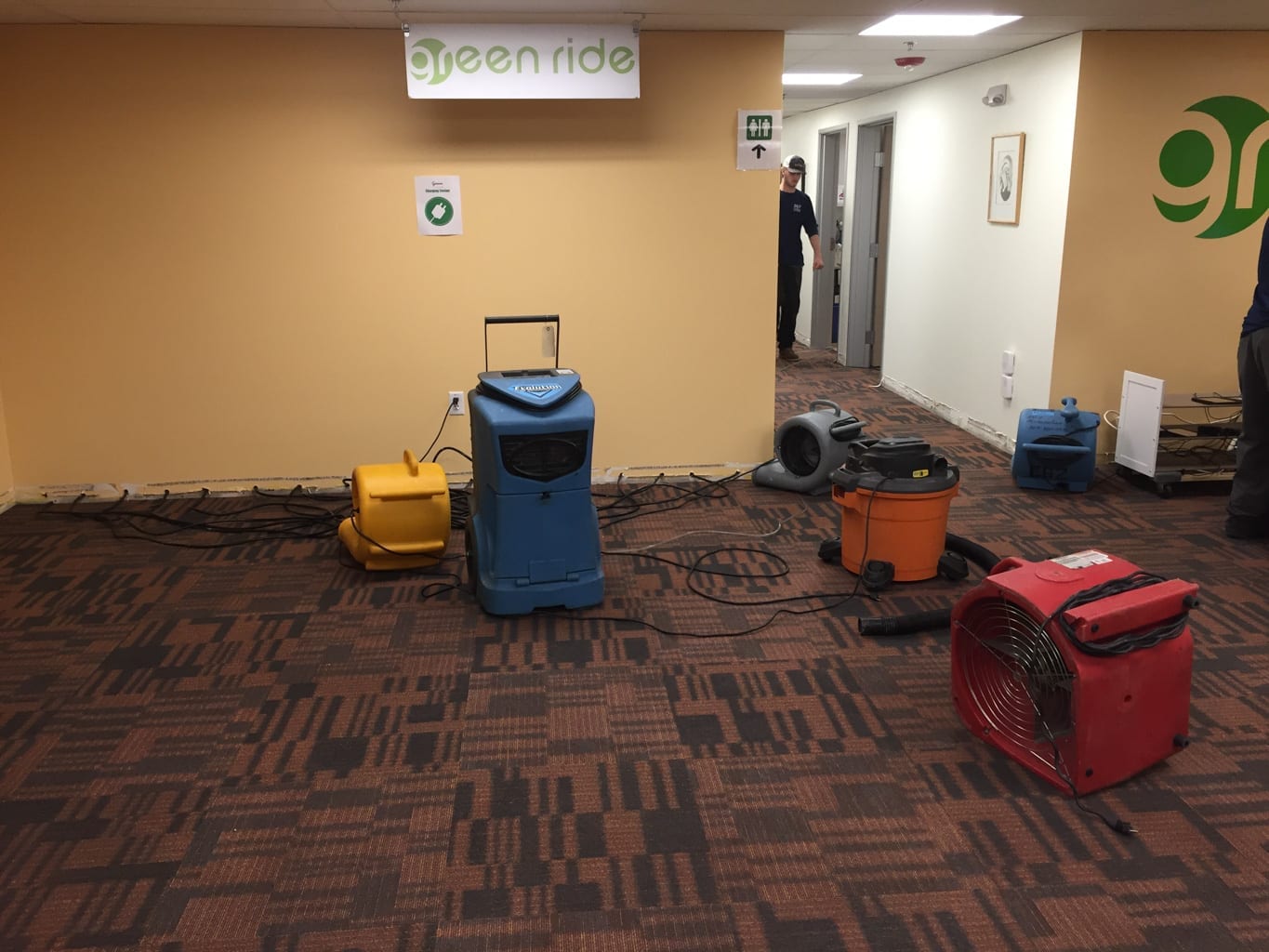 Restoration Services for all Types of Emergencies
Many companies provide cleanup services for damage and emergencies. While these companies can effectively complete the cleanup services you need, you'll have to call in another contractor to complete the repairs and get your commercial building back to normal. When you call in the 24-7 Restoration team, cleanup is only the beginning. Our teams arrive on-site quickly,  work to halt additional damage, complete full cleanup services, and restore your commercial building to its former pristine condition. No matter what type of commercial property damage you're facing, we can help. Here's how our unique process works to repair the following disasters.
Our unique process prevents ongoing damage, provides protection for your belongings, completely cleans away damage, and restores your building to its former condition. Here's what you can expect when you contact 24-7 Restoration to provide commercial property damage cleanup and restoration.
We arrive within 60 minutes at properties within our service area.

Our team assesses and documents initial damage.

Any property and belongings at risk of further damage are cataloged and taken to our safe storage facility.

The cleanup process begins.

All damaged structures are cleaned or removed as necessary for safe reconstruction.

Our reconstruction process repairs and rebuilds your commercial property, restoring it back to its former condition.
If you don't see your situation on our list, don't get discouraged. We've seen and repaired damage from all types of situations, and our team is prepared to take on whatever you're facing. Don't try to deal with your disaster alone. Get the help you need from 24-7 Restoration.
How 24-7 Restoration Is Different from Other Disaster Response Companies
While many businesses exist to serve customers during happy times, it's our job to provide a dependable service during your time of need. We know you're a strong company that your customers count on each day. Yet, when disaster strikes, you need a strong partner to help you get back on your feet. It's our goal to not only help you get through the cleanup process but also to restore your property so it looks as though the damage never occurred. We provide our commercial customers with these benefits.
Rapid Response

Consistent Communication

Direct Insurance Billing

A Team of Licensed, Insured, Bonded Professionals 
If you're facing a disaster that has caused commercial property damage, you don't have to face it alone. Make your first call the right one, and get in touch with 24-7 Restoration. We're not just a cleanup company, we'll restore your commercial property to its original condition or make it even better.