Complete Mold Remediation for Your Longmont, Colorado Home or Business
Mold is unsightly, dangerous, and could be growing behind your drywall or in your ceiling. Most people relate mold to water damage and think it's only dangerous if it's black. The truth is, a small amount of moisture, or even high humidity, can lead to mold growth. Even worse, all types of mold can cause negative health symptoms. If you suspect mold growth in your Longmont, Colorado home or business, don't wait for your mold problem to grow bigger. Instead, contact 24-7 Restoration for help.
24-7 Restoration is a full-service restoration company serving residential and commercial properties in Longmont, CO, and the surrounding areas. It's our goal to locate and identify mold, remove & treat quickly, contain the area and restore your home or business to its original condition. If you suspect that there's mold or mildew growing in your house or have recently experienced water damage, it's important to get it taken care of as soon as possible. Our team responds quickly to your call and works tirelessly until your property and way of life are returned to normal.
Complete Mold Remediation to Make Your Home or Business Safe Again
Mold can be difficult to find and even more challenging to remove effectively. Removing the mold you can see often leaves behind hidden spores that thrive beneath carpets, trim, drywall, and paint or wallpaper. This can lead to increased odors, damage, and health concerns. Trying to remove mold yourself, or hiring an experienced team can put you and anyone who uses your property in even more danger. Without the proper procedures in place, disturbed mold spores can even spread to other areas in your home or commercial building. Our proven process is designed to safely contain the danger, remove mold from your home or commercial building, and restore any damage that occurred as a result. Here's what you can expect from the 24-7 complete mold remediation process.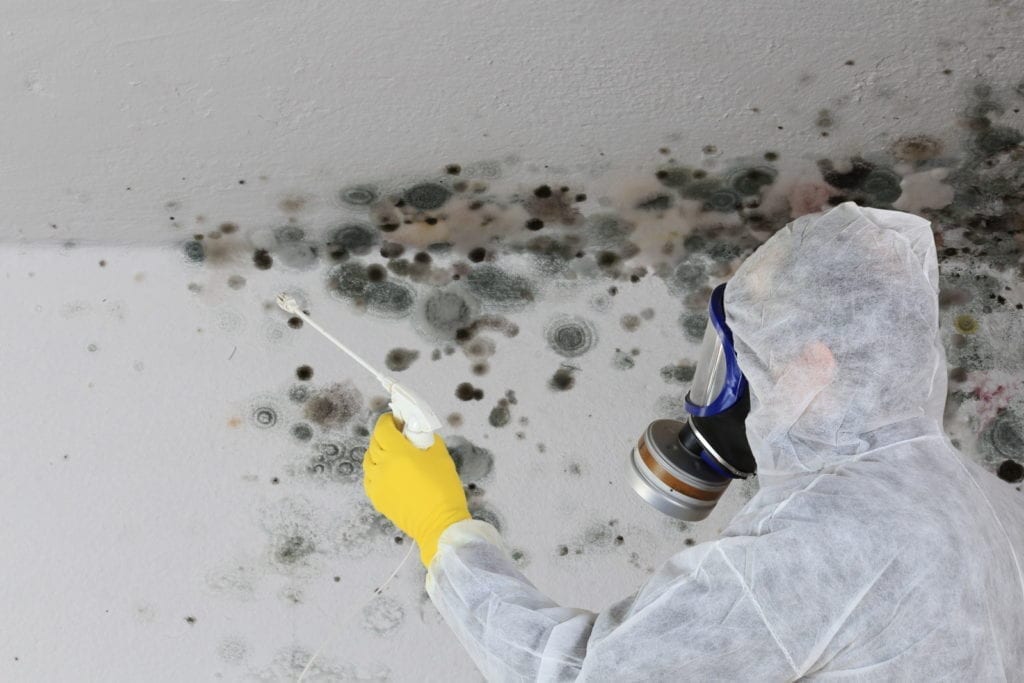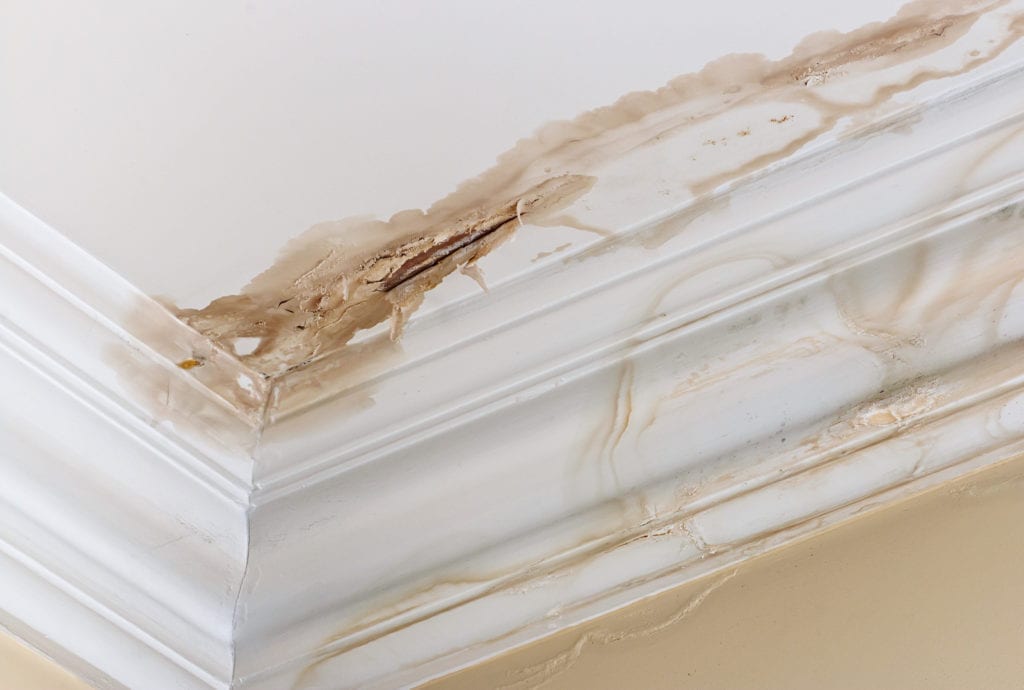 Isolation/Containment
It's crucial to protect your home or business from additional mold growth from spreading spores. We set up professional barriers to completely seal off the contaminated area. We then create negative pressure inside the containment area to ensure no microbes have a chance of escaping.
Locate and Eliminate Hidden Mold
Mold typically grows in hidden areas often as the result of water leak/damage like the back of cabinets, underneath carpet, and behind drywall. For every patch of visible mold, there is likely more hidden from view. We remove materials hiding mold and use a variety of professional tools, including dry ice blasters, soda blasters, pressure washing, and simple hand sanding, to completely remove mold from the affected surfaces.
Sanitize and Test 
After all the mold is removed, we use a HEPA vacuum to eliminate any dust and debris. After vacuuming, our team applies fungicide to the entire affected area. Then, we'll call in an independent third-party testing company to take air and surface samples to make absolutely sure that all the mold is gone. When clean test results arrive, we seal the freshly cleaned and sanitized areas to prepare for restoration.
Complete Restoration
There are many companies in the Longmont, Colorado area that test for mold and provide removal services. However, you might end up calling in another contractor to repair the affected area. It's our goal to eliminate the stress of unexpected disasters. That's why we provide complete restoration services to repair the damage and get your home or business back to normal.
Choose 24-7 Restoration for Safe, Effective Mold Removal and Complete Restoration
If your Longmont, Colorado home or business is plagued by dangerous mold growth, the last thing you want is the stress of calling in multiple teams for testing, removal, and restoration. At 24-7 Restoration, we take care of all the services related to mold remediation and even take care of communications with your insurance agency. Make your first call for mold remediation the right one. 24-7 Restoration will respond within the hour. Our team gets to work immediately, and we don't stop until the job is complete. Don't leave dangerous mold growing inside your home or business, and don't face the task of mold removal alone. The 24-7 restoration team is standing by with the professional tools and expertise to get your building and your life back to normal.