Experienced Water Damage Restoration In Erie, Colorado
When Disaster Strikes, 24-7 Restoration Strikes Back
Nobody plans to have their pipes burst or their bathroom flood. Unfortunately, disasters like these don't wait until it's convenient. They strike when you aren't prepared, and add an extra layer of stress to everything else you're already trying to get done. That's why we make it our goal to make your water damage restoration as convenient and stress-free as possible.
One way we accomplish this is by using our specialized Xtreme Extractor, which allows us to remove clean water from your carpets and pads without having to tear them out. Unlike conventional water damage restoration, we use a top-down drying and dehumidifying technique that keeps your carpet installed and allows you to stay in your home throughout the process. We should probably mention that this is only the case if the water is clean. Dealing with a backed up sewer is a more complicated process that does require removal and disinfectant of the affected areas.
Quick Repairs, Long Lasting Results
A water damage disaster may dampen your spirits, but it isn't the end of the world. Our water damage restoration technicians are trained to handle damage of every kind, while giving you the freedom to continue life uninterrupted. Regardless of how much damage there is or how bad it may appear, we'll handle all the details so you don't have to worry.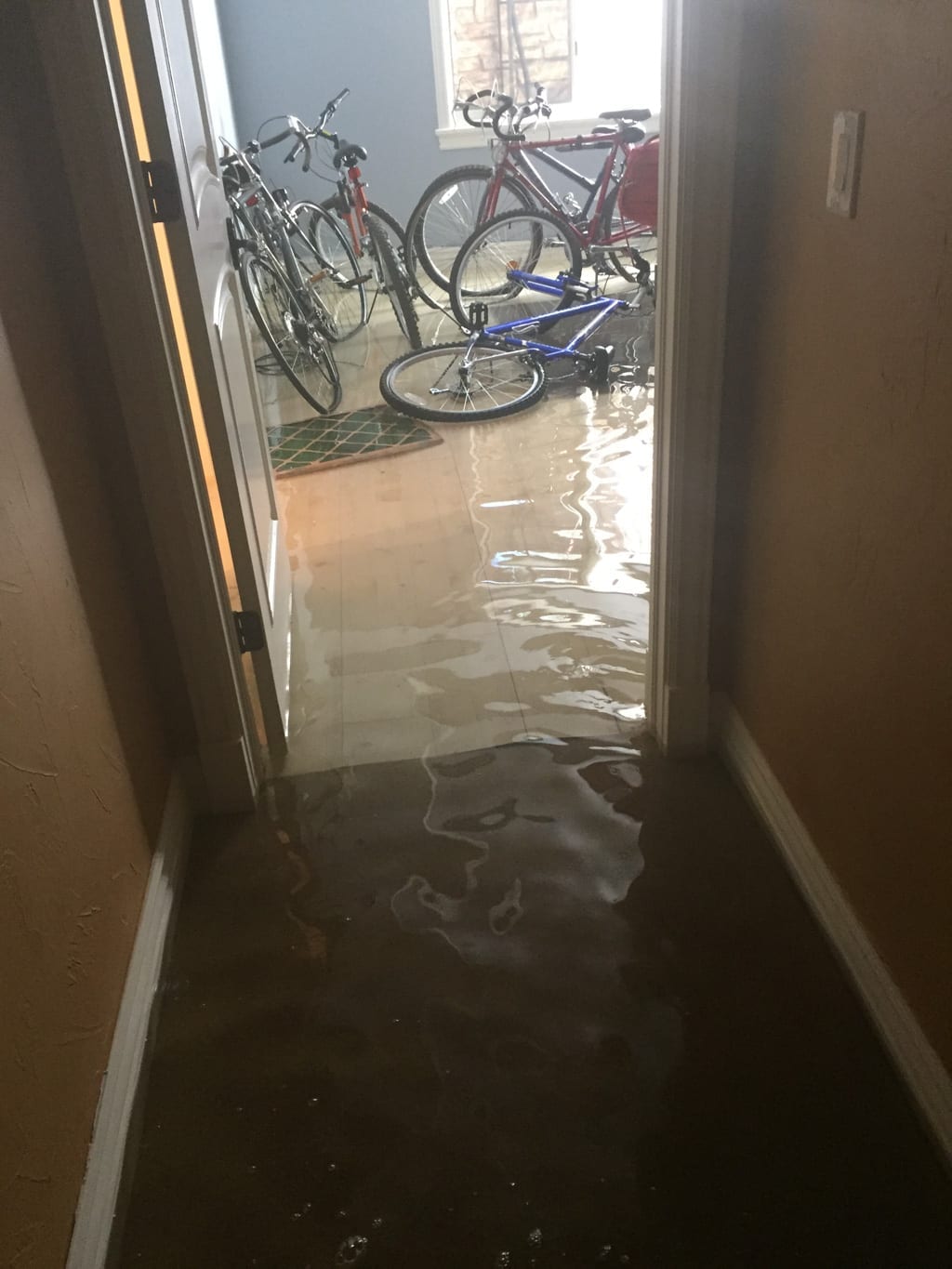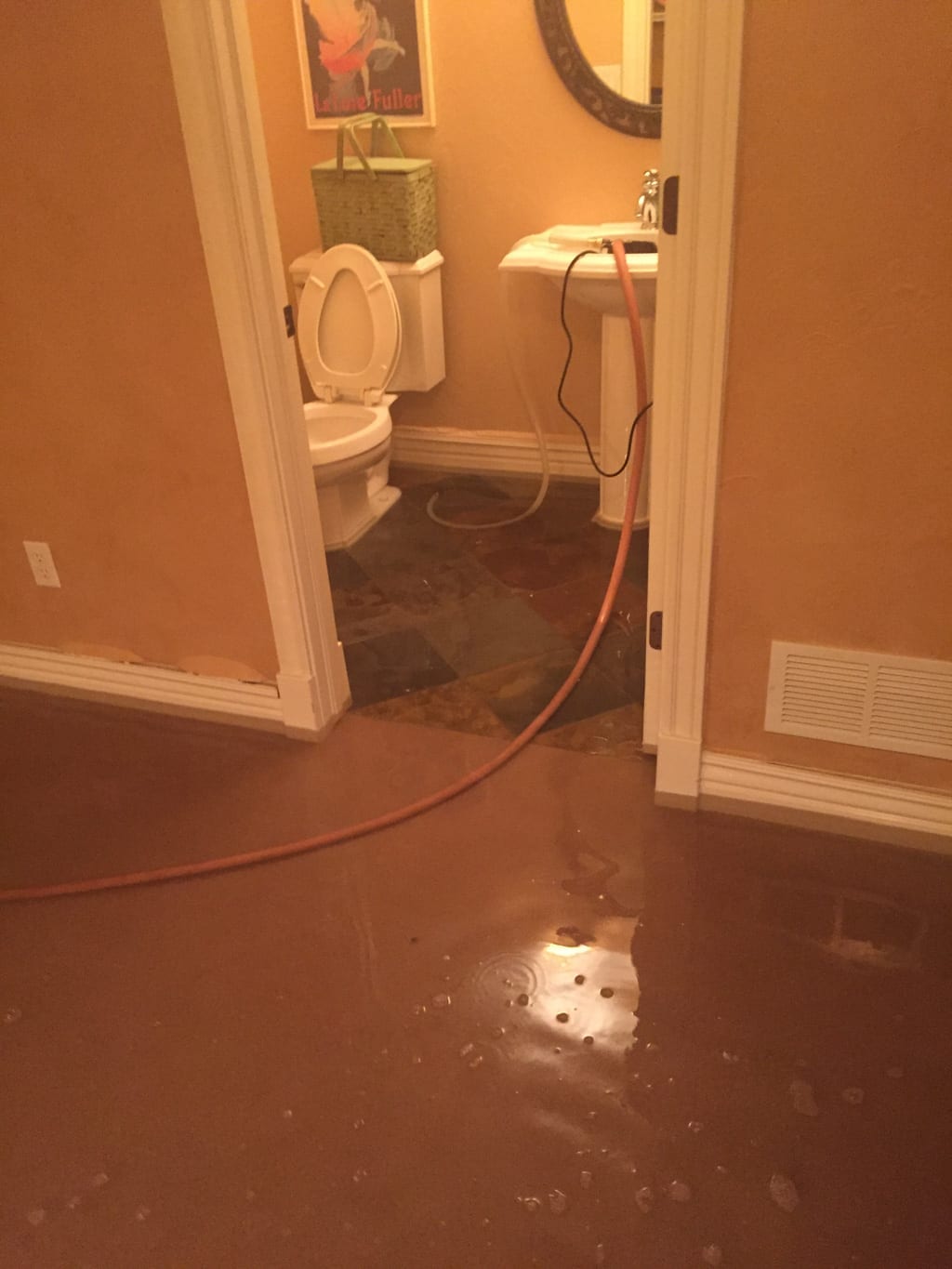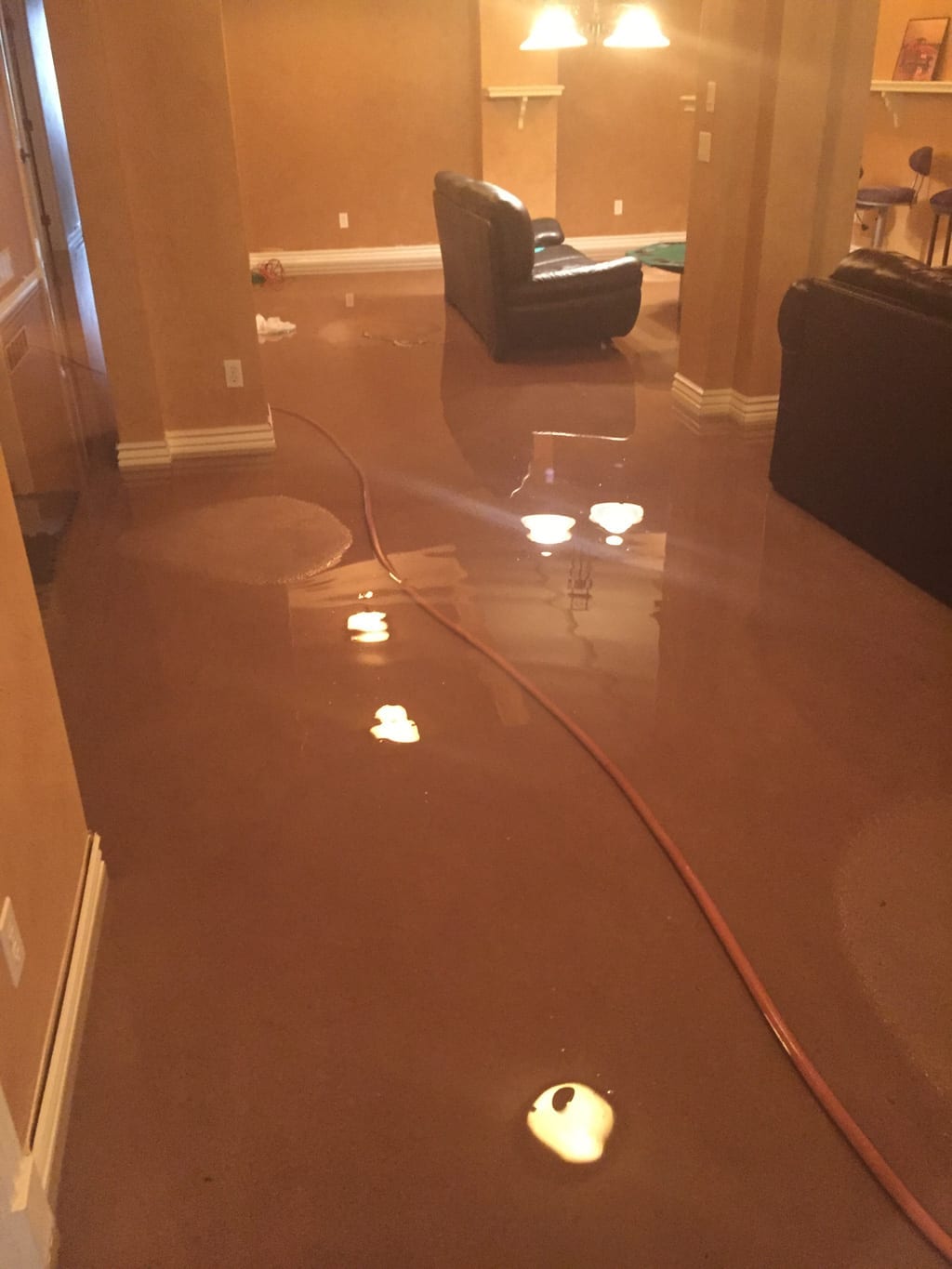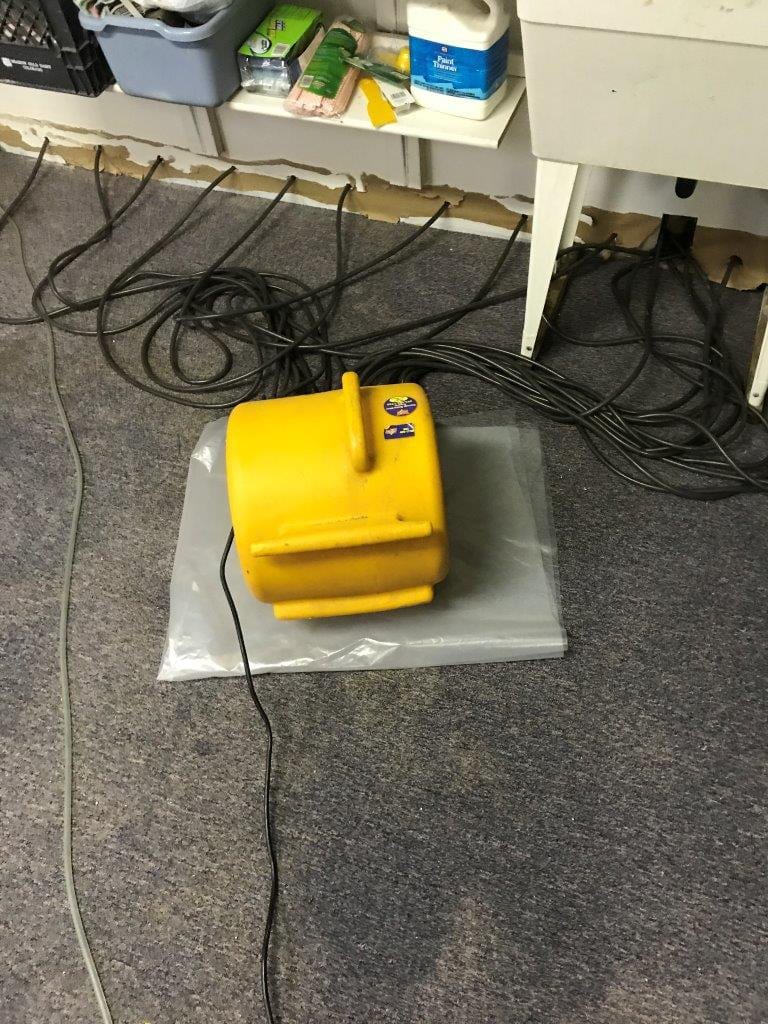 Results And Documentation You Can Trust
We believe in transparency and clear communication. That means that for us, the very first step in any water damage restoration is to document the damage. You'll receive measurements of the affected areas, photographs, and moisture readings. From then until the end of the drying process, you'll be given reports on the status of the restoration, so you're always in the know about the condition of your home.
What Makes Us So Different From Other Erie, Colorado Contractors?
Normally when a disaster strikes your home or property, there are three major things to worry about: cleanup, repairs, and insurance. At 24-7 Restoration, we minimize your hassle by taking care of everything at once. Instead of hiring a contractor to clean up the damage, and a separate one to repair and rebuild, we cover the whole process. When we're done, your home will look just the way it did before, if not better! To top it all of, we'll handle negotiating with and billing your insurance company. We want to make this process as simple for you as possible.
No matter what type of problem you're dealing with, our team of restoration experts will provide consistent communication and unmatched customer service throughout the restoration. We can handle water and flood damage, mold removal, storm and hail damage, fire and smoke damage, sewer damage cleanup, and more for both commercial and residential properties.We also are committed to following all IICRC (The Institute of Inspection, Cleaning, and Restoration Certification) guidelines and procedures to make sure you're getting top-of-the-line service.
Disaster can strike at any moment, which is why we live up to our name by being available all day, every day. If you live in the Erie, Colorado area we can have a crew at your home in less than an hour.
Property damage is stressful enough without having to go through the hassle of juggling several different contractors to get the job done. Call us today at (303) 485-1730 for a worry-free, start-to-finish restoration experience that will have your property looking brand new again.