Dependable and Complete Commercial Restoration in Erie, Colorado
When disaster strikes your Erie, Colorado business, it can be difficult to know where to turn. Besides taking care of the damage, you have a responsibility to get things back on track as soon as possible to meet the needs of your customers and employees. Disasters that cause serious damage can seem insurmountable, but there is a way to get the situation under control and return your building to its former pristine condition. 24-7 Restoration is a full-service restoration company prepared to help you recover from disasters affecting your Erie, Colorado home or business. We provide prompt assistance and complete cleanup and restoration services to help our customers recover from every type of disaster.
Water Damage Restoration
Whether your building was damaged from a natural disaster, sprinkler malfunction, or an unfortunate toilet event, water damage is more than simply standing liquid. When moisture is left unchecked, mold and even structural damage can occur. Water damage restoration begins with the interruption of the water source to prevent additional damage. Our complete restoration service includes these steps.
Damage Assessment

Water Extraction

Complete Restoration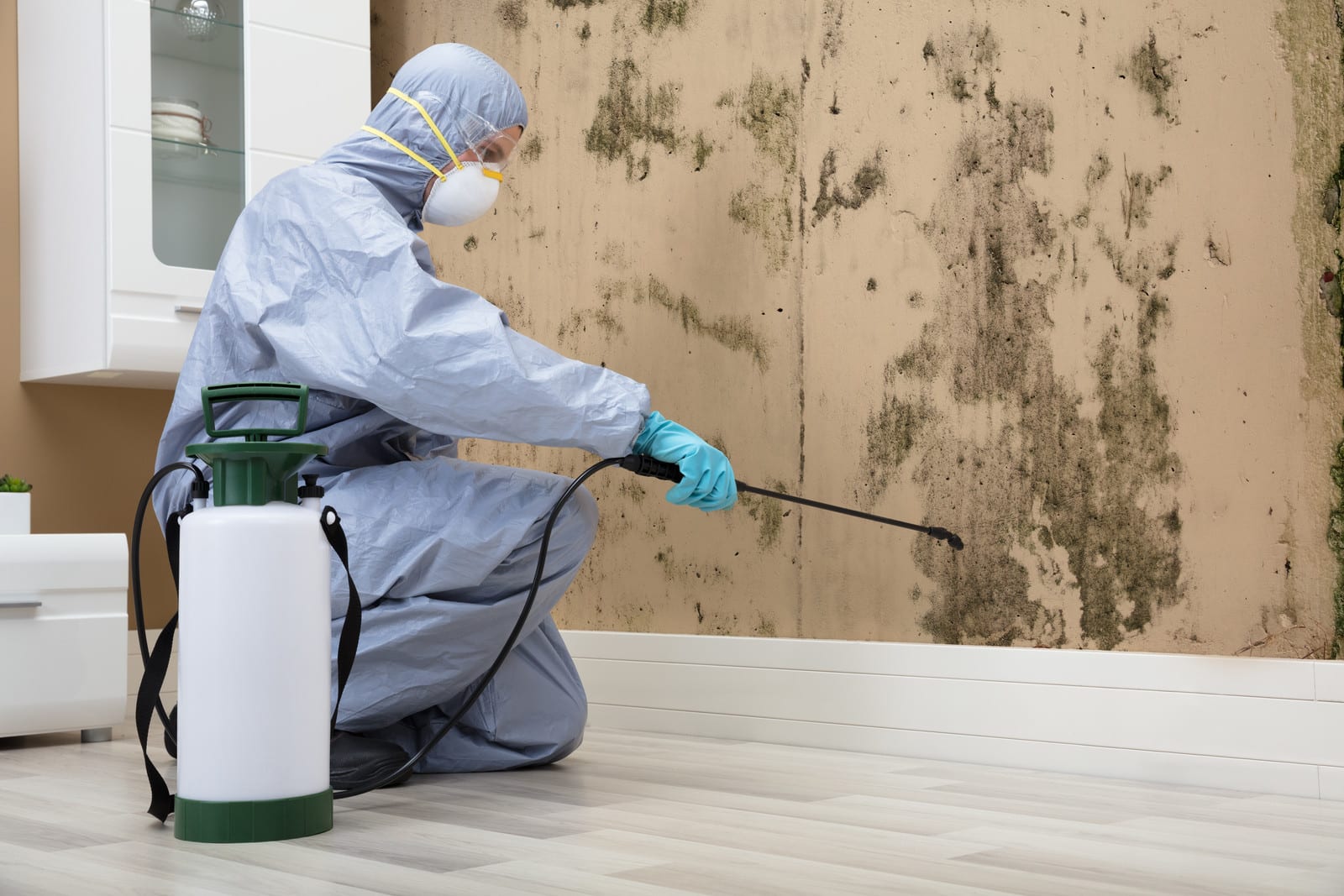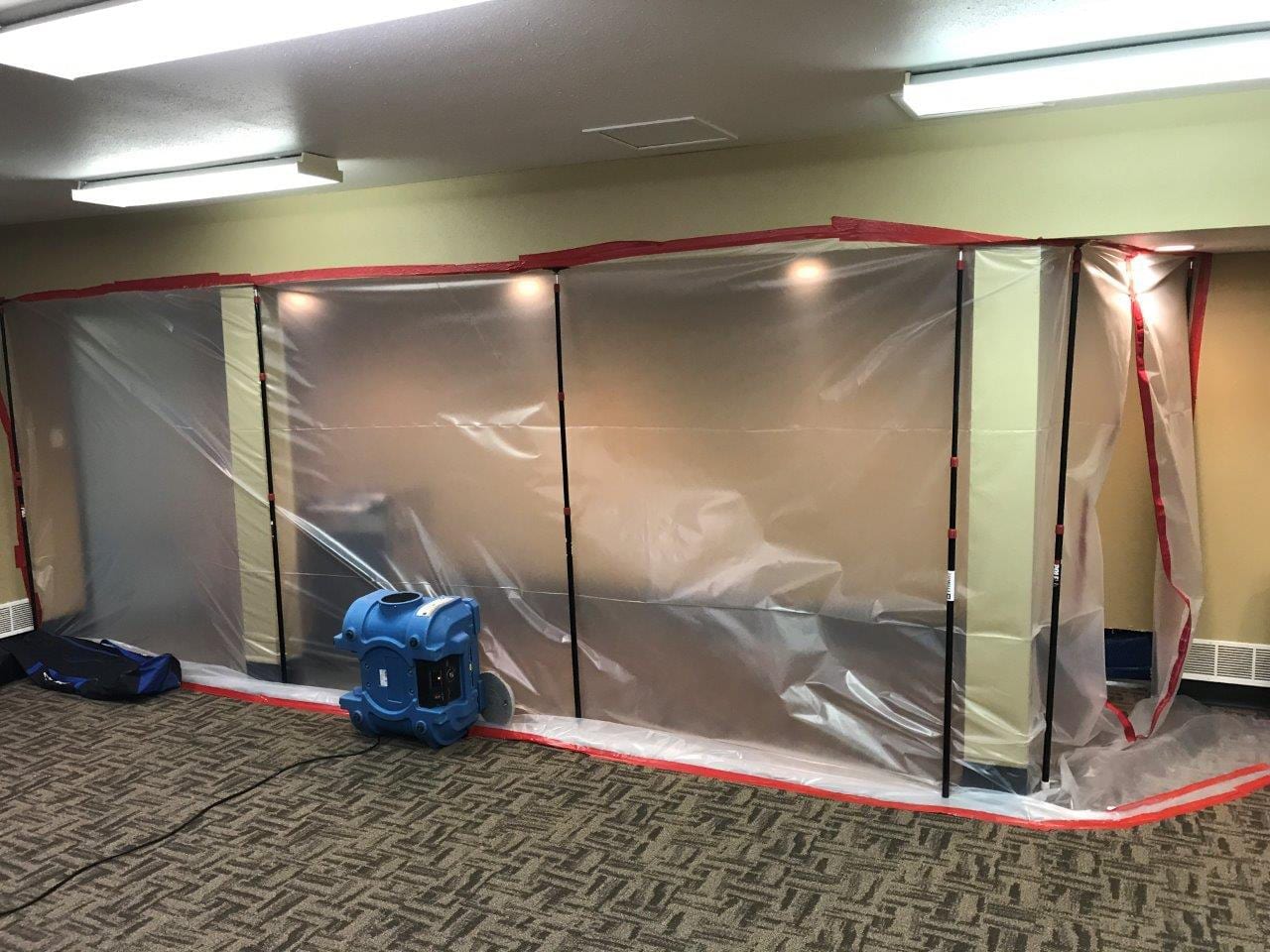 Fire Damage Restoration
Surviving and recovering from the effects of a fire is a difficult experience. When a fire occurs in your commercial building, you also have to face damage from smoke and water which can extend throughout your building. The 24-7 Restoration fire damage restoration begins with thorough documentation of the damage. Once documentation is complete, intact possessions are removed, so we can begin the repair and restoration process.
Sewage Backup Restoration
Walking into your commercial building to discover sewage backup can feel like a nightmare. Besides the obvious damage, your workspace is suddenly unsanitary and unsafe for your employees and customers. Raw sewage contains bacteria that can seep into the structures of your building. Our sewage restoration process works to completely clean, sanitize, and restore the area where damage occurred. The complete process goes as follows:
Containment

Extraction of raw sewage

Porous materials are removed and sanitization begins

Our team replaces and reinstalls all damaged materials for a completely renewed space.
Mold Damage
Mold in your commercial building opens up a host of potential issues for business owners to deal with. Dangerous mold puts your health and the health of your employees and customers at risk. Mold removal begins by sealing off the area to prevent additional contamination from traveling mold spores. The complete process includes:
Mold testing

Isolation and containment

Removal of materials hiding mold

Elimination of mold

Sanitization and sealing of affected surfaces

Complete restoration including reinstallation of removed structures.
Other Disasters
Emergencies and disasters don't follow rules. If you're facing a disaster that has affected your commercial building, we can help. When we say full-service, we mean it. Even when you think you're facing the strangest disaster in history, we've probably seen it. If we haven't, we'll still help you find a way to clean and restore your space to its original condition so you can get your life back on track.
If you're facing a disaster that caused damage to your commercial building, you don't have to face the ongoing responsibilities alone. The restoration experts at 24-7 Restoration provide a prompt emergency response and the support you need throughout the entire cleanup and restoration process. We even bill your insurance company directly to take one more task off your list. When your Erie, Colorado commercial building is in the midst of what seems like an insurmountable disaster, make your first call the right call. Contact 24-7 Restoration for a prompt response, proper cleanup process, and complete restoration, so your building looks like the damage never occurred.